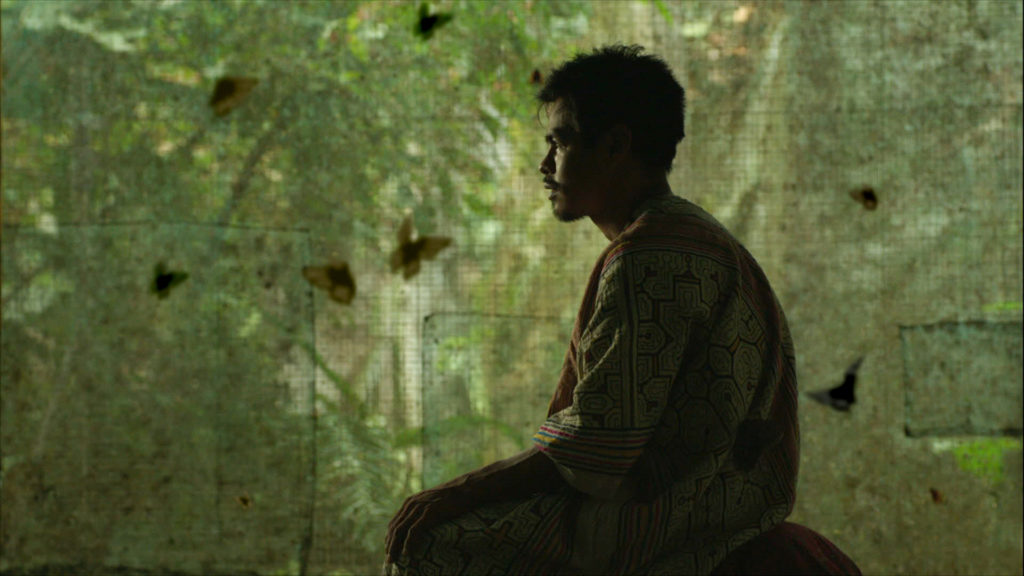 NSSR Faculty Member Abou Farman Debuts New Film at Metrograph Theater
Abou Farman debuted a considerably more experimental film than audiences are used to seeing at the Tribeca Film Festival last year, about a topic that has barely been explored by the mainstream media. That film, Icaros: A Vision, which Farman spoke about at Sundance this past January, is set to open this Friday, May 19 at the Metrograph Theater.
Farman, an anthropology professor at The New School for Social Research, co-wrote and produced the film, which was co-written and co-directed by his late wife, Leonor Caraballo. The film tells the story of an American woman who goes to the Amazon in search of a medical miracle for a grave illness. While she doesn't find a cure for her disease, a young ayahuasca shaman who is losing his eyesight helps her learn to confront her "susto" — the disease of fear.
Called a "darkly hypnotic drama" by The New Yorker, Farman's film effortlessly moves between the real and imagined, and features real shamans and indigenous non-actors from the Shipibo community, who appear alongside Western actors.
"The experience of making this film was unforgettable and of course deeply personal," said Farman. "But the film itself is made like a journey, so I'm excited to see the public experience the journey for themselves."