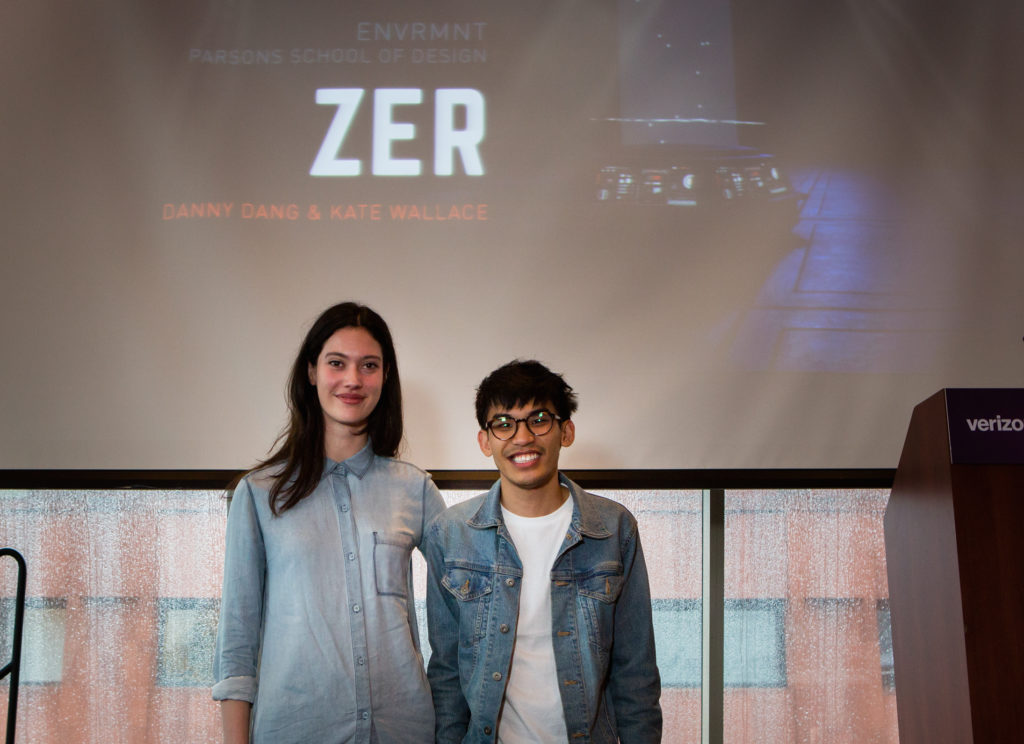 Parsons Student Designers Awarded Funding Through Verizon and NYC Media Lab's Connected Futures Program
The 2016 election exposed the corrosive effects of fake news, with "news stories" such as Hillary Clinton selling weapons to Islamic State or the pope endorsing Donald Trump for president being shared by millions of readers.
Katherine Wallace and Danny Dang, BFA Design and Technology '17, are helping to confront this pressing issue with Zer, a virtual reality game that aims to provide kids with the tools they need to recognize fake news.
Wallace and Dang are among the 11 student teams from across New York City universities who were awarded funding to develop their media and technology projects as part of The Verizon Connected Futures Prototyping and Talent Development program in partnership with NYC Media Lab. Now in its second year, the Connected Futures program awarded $200,000 to 11 university affiliated teams working across three specific prototyping tracks: augmented and mixed reality, conversational interfaces, and the Internet of Things.
Students presented their projects at a recent demo day at New York University. Among them were Dang, Wallace, and their Parsons School of Design peers Priyal Parikh, MFA Design and Technology '17, who worked with students from Cornell Tech to design Iris, a smart device that turns any surface into a screen; and Xiaoyu (Iris) Qu and Jasmine Oh, MFA Design and Technology '17, who worked with students from Cornell Tech to design Blend, a tool to curate immersive experiences on mobile phones using augmented reality.
The teams met weekly over four months with industry mentors at Verizon as they developed their concepts. The program is structured to develop a pipeline between New York City universities and Verizon as the company seeks out the next generation of talent.