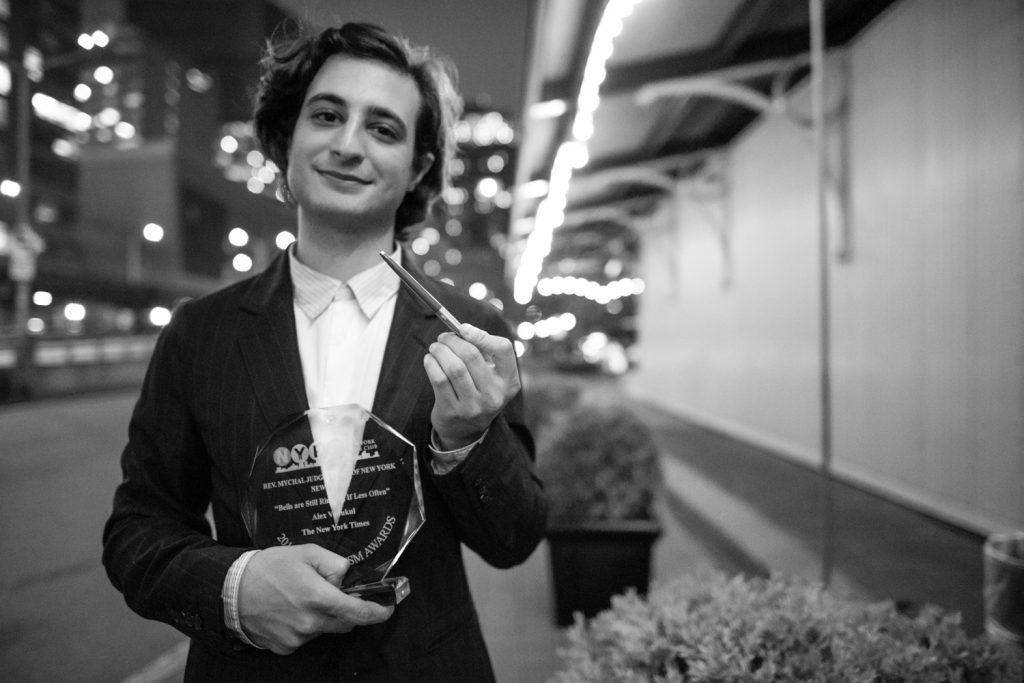 Alex Vadukul, Lang '11, Wins New York Press Club Award for City Writing
Alex Vadukul has written about an actress, known as Lady Kung Fu, who appeared in movies with Bruce Lee before raising a family in Queens; a piano player named Chicken Delicious who performs every weekend at Mimi's in Midtown, and an exclusive speakeasy tucked inside an abandoned water tower.
As a contributing writer for the Sunday Metropolitan section of The New York Times, Vadukul, Lang '11, keeps his ears open for interesting stories in New York City. His story about the Belles, a telephone answering service that catered to celebrities in the 1950's, and which still functions today, recently won him a New York Press Club Award for City Writing.
"A good New York story, at heart, needs to say something larger about the city itself," says Vadukul. "If a profile, work of fiction, or even a simple character sketch in some way reflects a larger theme about the character of New York, then it has hit the magic sweet spot. The next great New York story never arrived in a packaged press release."
Vadukul honed his reporting skills while studying at Eugene Lang College, an experience that immersed him in New York City and gave him the freedom to write what he wanted.
"Lang was a great place to stretch my legs as a writer," says Vadukul. "Lang has a small journalism program, which means everyone is passionate and, dare I say it, even a bit scrappy, so there's a lot of heart. The program is, shall we say, less precious and more no-nonsense than other programs out there."
And for those people who believe New York doesn't have as much character as it once did, Vadukul hopes that his stories offer an emphatic counterpoint.