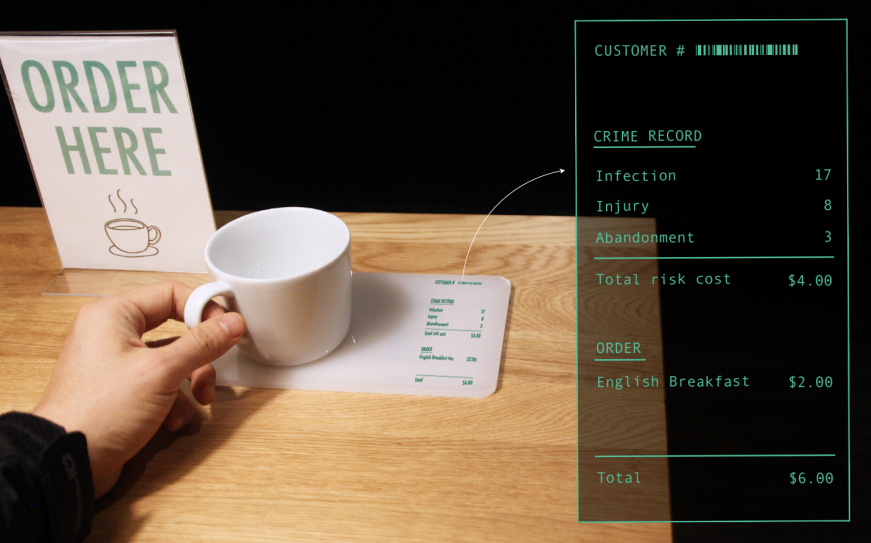 Parsons Alumni Honored in Core 77 Design Awards 2017
If people followed the rules set out in Nonliving Stakeholders — a strategy and research project by Sungmy Kim, Transdisciplinary Design '16 — banging a bowl against a counter would be considered a crime, punishable by an added charge to your breakfast bill. People would be required to bring their own to-go containers to restaurants. And milk cartons would be sold with instructions for how to turn it into a food scooper.
These rules might sound strange. But by following them, people would bolster sustainable consumption and the fight against climate change.
Kim, a graduate of Parsons School of Design, recently won the Strategy and Research student category award from the Core77 Design Awards 2017. Notable mentions were also awarded to Parsons students Lisa Marks, Industrial Design '17, for Cada Series, and Yunjoo Lee, Communication Design '17, for Tit for Tat and Ascii Typewriter
New School students routinely produce designs that confront pressing social issues.
In addition to Kim's project addressing sustainability, Marks' Cada Series of lights and objects were created from woven materials assembled by hand in foreign communities that have shown potential for design growth. The series was designed with the goal of advancing economic opportunities for artisans who have increasingly been replaced by machines and cheap labor sources.
All three students are eligible for the Community Choice Prize, which awards 13 category winners and one grand prizewinner. Voting is open now through June 30th.