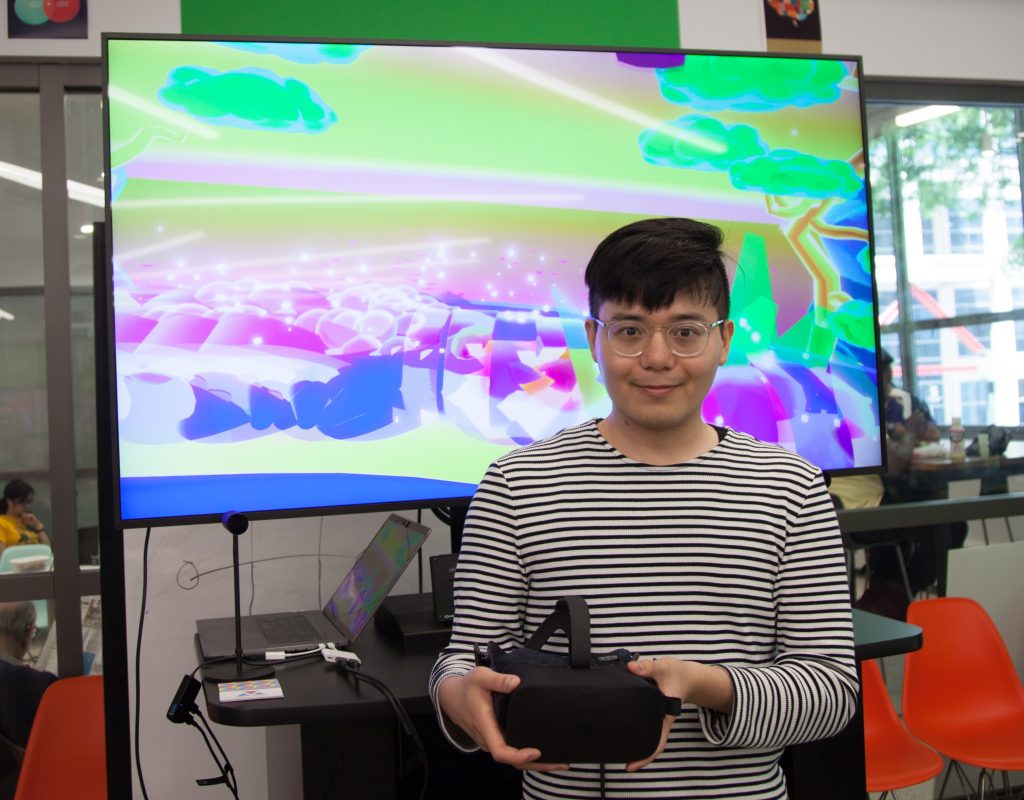 The New School Partners with NYC Mayor's Office, NYU, CUNY, Columbia to Launch Innovative VR/AR Center
Building on its commitment to the innovative use of cutting-edge technology, The New School is teaming up with NYC Media Lab, the New York City Mayor's Office, and New York City universities to launch the first publicly-funded virtual reality and augmented reality (VR/AR) lab in the country. It will be located at the Brooklyn Navy Yard with a workforce development center at CUNY Lehman College in the Bronx.
Spearheaded by NYC Media Lab — a consortium of organizations and institutions collaborating to generate media research and development, knowledge transfer, and talent — the VR/AR Lab will support startups, talent development, and research and innovation. It is fueled by a $6 million investment from the New York City Economic Development Corporation (NYCEDC) and the Mayor's Office of Media and Entertainment (MOME).
As NYC Media Lab partners, New School faculty members and students will have the opportunity to develop their research and projects in VR/AR, engage with corporations working with the technology, and gain access to a citywide VR/AR talent pipeline that can connect them with jobs in the field.
The VR/AR lab, which is expected to open in late 2017, will occupy approximately 15,000 square feet of space in the Brooklyn Navy Yard and will partner with CUNY Lehman College's VR/AR Training Academy and Development Lab in the Bronx to connect New Yorkers with VR/AR jobs.
The New School has been at the forefront of experimenting with virtual and augmented reality. Parsons School of Design at The New School hosts the annual Immersive Storytelling Symposium, an event exploring the explosion of affordable virtual and augmented reality technologies, and has engaged in partnerships with major corporations, most recently Viacom, to design VR experiences. In Parsons' MFA and BFA Design and Technology programs, students learn to design VR/AR experiences that build empathy and address pressing social issues.
The Lab is part of the Mayor's Office New York Works plan to create 100,000 jobs and position New York City as a global leader in the VR/AR industry.