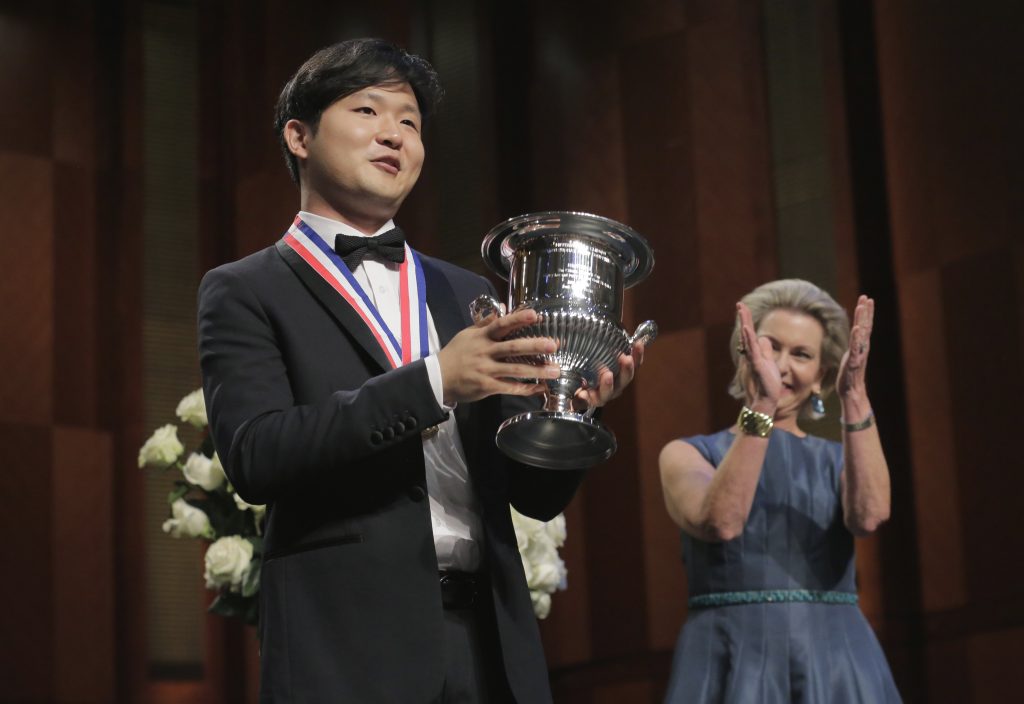 Yekwon Sunwoo, Mannes '15, Wins Prestigious Van Cliburn Piano Competition
Yekwon Sunwoo, Mannes '15, recently became the first South Korean and first Mannes graduate to win the Van Cliburn International Piano Competition, one of the world's most prestigious piano competitions.
Sunwoo came out on top after playing an impeccable rendition of Rachmaninoff's Piano Concerto No. 3 in D Minor, first with the Brentano String Quartet, and then with the Fort Worth Symphony Orchestra. Sunwoo will receive $50,000 as part of his prize, as well as three years of career management and performance attire from Neiman Marcus.
Sunwoo was among 290 applicants to the competition, which was whittled down to 30 for the final performance in Fort Worth, Texas.
Established in 1962, the quadrennial competition gathers the best and brightest piano players from around the world, who face off against each other in a series of performance competitions over two weeks. It is named after the famed American piano player Van Cliburn, who won the Tchaikovsky competition in Moscow.