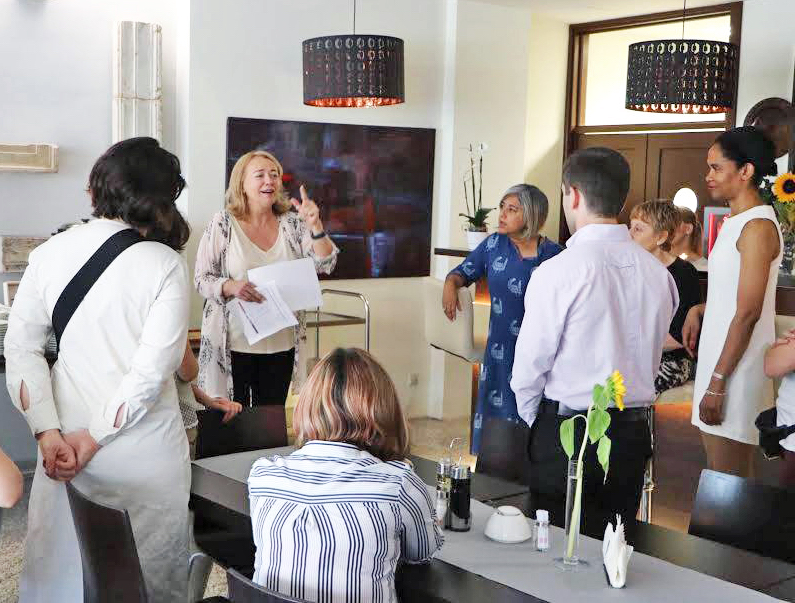 2017 Democracy and Diversity Institute Launches in Poland
As President Trump made a speech in Warsaw, Poland ahead of the G20 summit last week, the Democracy and Diversity Institute — the signature program of The New School's Transregional Center for Democratic Studies (TCSD) — was getting underway in Wrocław, Poland.
The topic of discussion was a pressing one: the position of democracy in the world today.
"There could not be a more urgent or appropriate time for intensive conversations about the durability of democratic institutions," said Elzbieta Matynia, professor of sociology and director of TCDS. "As has proven the case in the past, Poland is at the center of debates about democracy. We are excited to host this rigorous set of seminars against the backdrop of the President's visit and a pivotal moment in European politics."
The institute is led by distinguished members of The New School's Sociology faculty, including Matynia, Jeffrey Goldfarb, and Robin Wagner-Pacifici, as well as Shireen Hassim of the University of The Witwatersrand in Johannesburg. More than 25 students from 13 countries are taking part in graduate seminars.
TCSD celebrated the 25th anniversary of the Democracy and Diversity Institute last year.