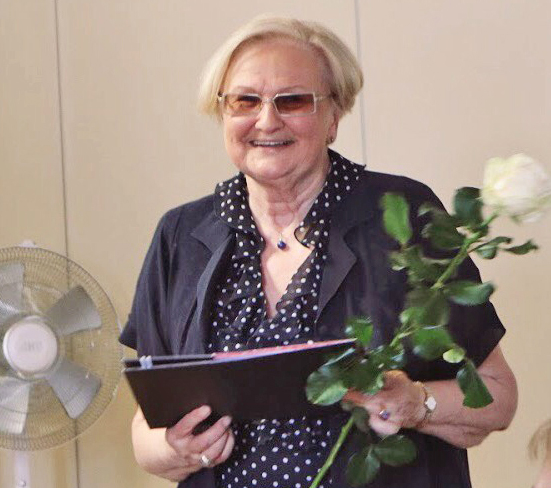 Transregional Center for Democratic Studies Honors Ewa Łętwoska with 2017 Courage in Public Scholarship Award
As nationwide protests continue in Poland, the Transregional Center for Democratic Studies (TCDS) at The New School for Social Research (NSSR) and The NSSR Europe Collective awarded its third annual Courage in Public Scholarship Award to Polish academic Ewa Łętwoska.
Łętwoska — Poland's jurist, former Ombudsperson, and a former judge on Poland's Constitutional Tribunal — was praised as "an audacious intellectual and a remarkable human being who is highly respected in Europe and beyond" by The NSSR Europe Collective.
"It is significant that we have a Polish awardee this year, as the struggles to stop the dismantling and degrading of democracy in Poland seem to have prefigured developments we are now seeing in other parts of the world, including the U.S," says Elzbieta Matynia, TCDS director and professor of sociology and liberal studies at NSSR. "Professor Letowska is not only a national treasure, but also a wise, fearless, and effective scholar who is well known beyond Poland."
The award itself takes the form of a sculpture created for the occasion by Wrocław, Poland artist Tadeusz Wlodarczak.
Previous winners of the award are the eminent philosopher and activist Agnes Heller, NSSR professor Emeritus of philosophy who now lives in Budapest, and Ann Snitow, senior lecturer in liberal studies and associate professor of literature at The New School who is committed to gender justice and equality.
The NSSR Europe Collective was formed in 2014 by TCDS alumni who consider themselves "an intellectually engaged microcosm of the NSSR within the new post-Cold War Europe." The Courage in Public Scholarship Award was created out of a shared sense of ethical and intellectual crisis facing academics in Europe and beyond, and awarded each year to an individual who has contributed significantly to social thought as well as exemplified a life dedicated to civic engagement.