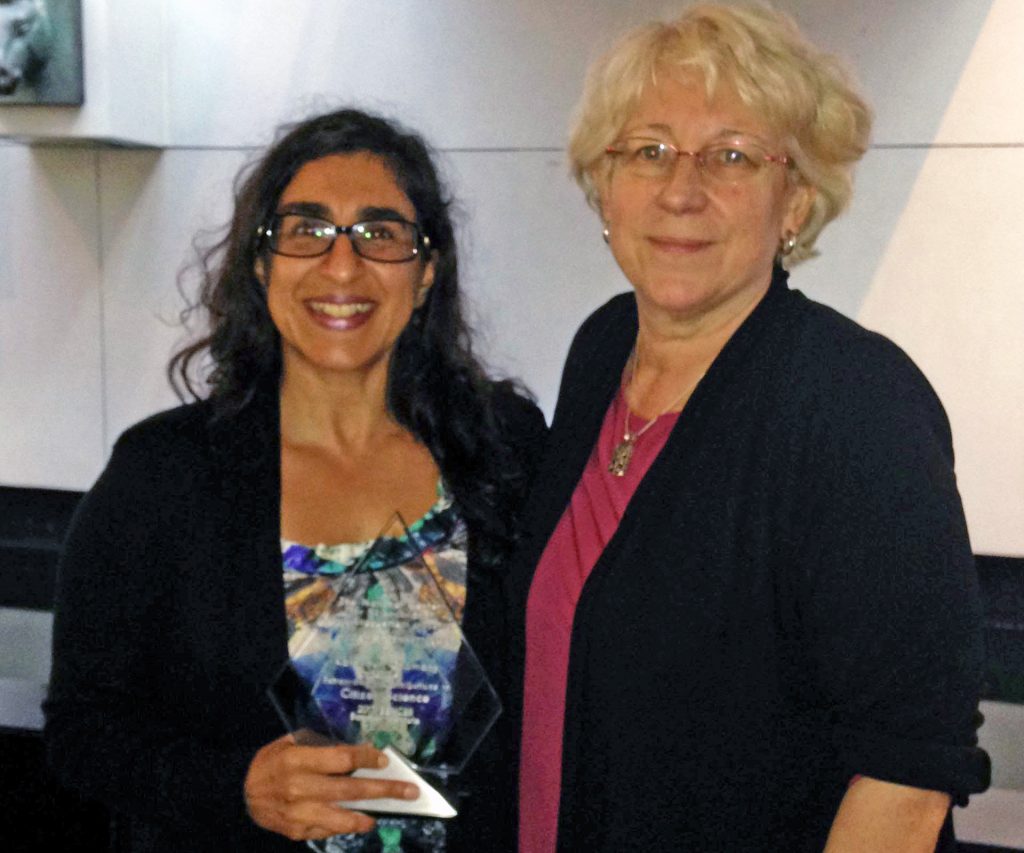 Lang Faculty Member Katayoun Chamany Receives 2017 Bennett Award for Extraordinary Contributions to Citizen Science
As an associate professor of biology and chair of Interdisciplinary Science at Eugene Lang College, Katayoun Chamany has taught students to use scientific knowledge to address pressing issues such as clean water access, climate change, and other concerns involving health, the environment, education, ethics, and policy.
Chamany has been recognized for her remarkable efforts with the 2017 William E. Bennett Award for Extraordinary Contributions to Citizen Science by the National Center for Science and Civic Engagement. The award was given to Chamany "in recognition of her inspiring work at The New School to encourage students' exploration of the complex issues surrounding coursework in biology."
The award was presented by Monica Devanas, a previous recipient of the Bennett Award, during the 2017 SENCER Summer Institute at Stony Brook University.
"A longtime participant, contributor, and faculty leader in SENCER programs, Katayoun has developed educational materials integrating social justice perspectives into biology, providing more highly-contextualized biology education to students," according to announcement of the award. "In Spring 2016, she launched Stem Cells Across the Curriculum, an open access collection of educational modules developed in collaboration with colleagues in the humanities, social sciences, and arts/design."
Among her many achievements, Chamany became the first-ever endowed professor at Lang and the Mohn Family Professor of Natural Sciences and Mathematics at The New School. She earned her Ph.D. in Cell and molecular biology from the University of California Berkeley, serves on the editorial boards of the National Center for Case Study Teaching in Science and the journal Life Sciences Education, and was elected a SENCER Leadership Fellow in 2009.