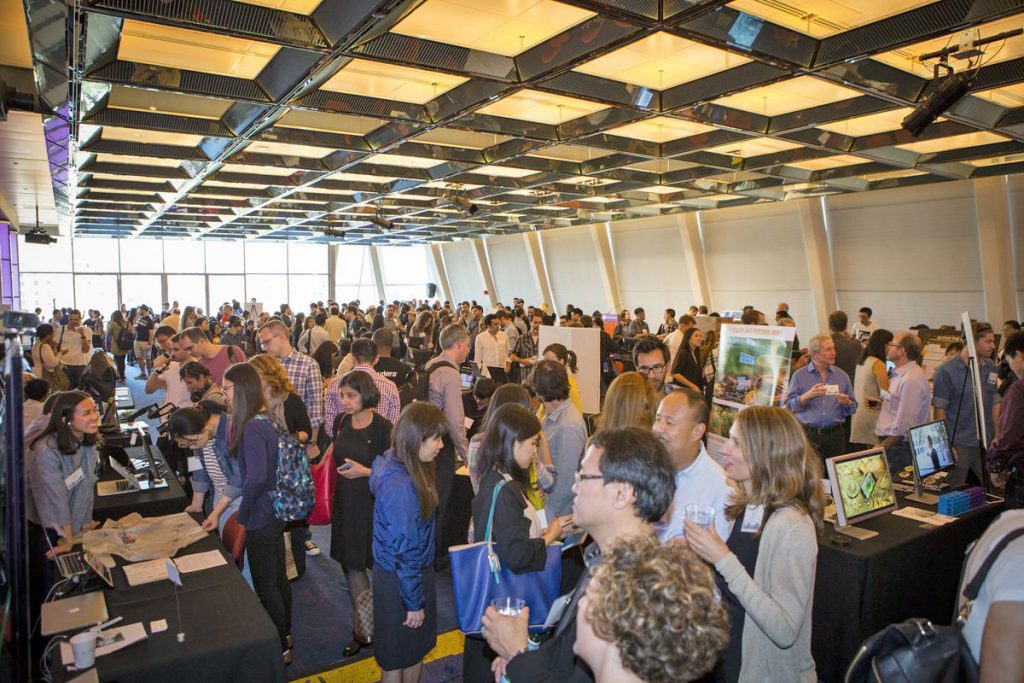 The New School to Host NYC Media Lab Summit Featuring the Best Thinking, Projects, and Talent in Digital Media
It may have the look of like a science fair. But you won't see any exploding volcanoes or solar system dioramas here.
Instead, you'll experience the best projects and talent in digital media from universities in New York City and beyond.
They will be on view as part of the NYC Media Lab Summit featuring a demo expo of 100-plus emerging media and technology activations, including a VR/AR pavilion; pitches from new startups and established companies; and more than a dozen faculty and community-led workshops and hands-on learning experiences showcasing the latest trends in digital innovation.
It will take place Thursday and Friday, Sept. 28 and 29 at The New School's University Center, 63 Fifth Ave. The first 50 faculty members and students to register with the code TNS17 will receive free admission.
In addition to hosting the NYC Media Lab Summit, The New School, which is committed to using design and technology for social good, will feature faculty members, students, and alumni working at the forefront of digital innovation. They include:
Tim Marshall, Provost and Chief Academic Officer, who will offer opening remarks and discuss the relationship between The New School and NYC Media Lab. Thursday, Sept. 28, 9 a.m.
David Carroll, Associate Professor of Media Design at Parsons School of Design at The New School, who will explore issues of data, privacy policies, and the current political climate. Thursday, Sept. 28, 3:30 p.m.
Catherine Schmitz, MFA Design & Technology '17, who will present her AI project, RAICH, produced during the A+E Networks Digital Media Storytelling Fellowship.
In addition, New School students will present projects during the NYC Media Lab Summit Demo Expo on Friday, Sept. 29. They include:
Students from the Publicis Health Digital Health AR Startup Bootcamp with NYC Media Lab who will present ovee, an application designed for young women to take control of their sexual and reproductive health.
Danny Dang, BFA Design & Technology '17, who will present Are Aligned, a project he created as part of the Viacom VR Fellowship.
Chao Hui Tu, MFA Design & Technology '17, who will present Andi: human chat-bot.
Finally, Kyle Li, Assistant Professor of Communication Design and Technology at Parsons, will lead a workshop, Design Your Chatbot Experience. Li will demo a new UX-powered chatbot that doesn't require coding, an extension of his research around conversational UX within AR and VR. Anezka Sebek, Associate Professor of Media Design, also will lead a hands-on AR/VR workshop for high school students that is by invite only.