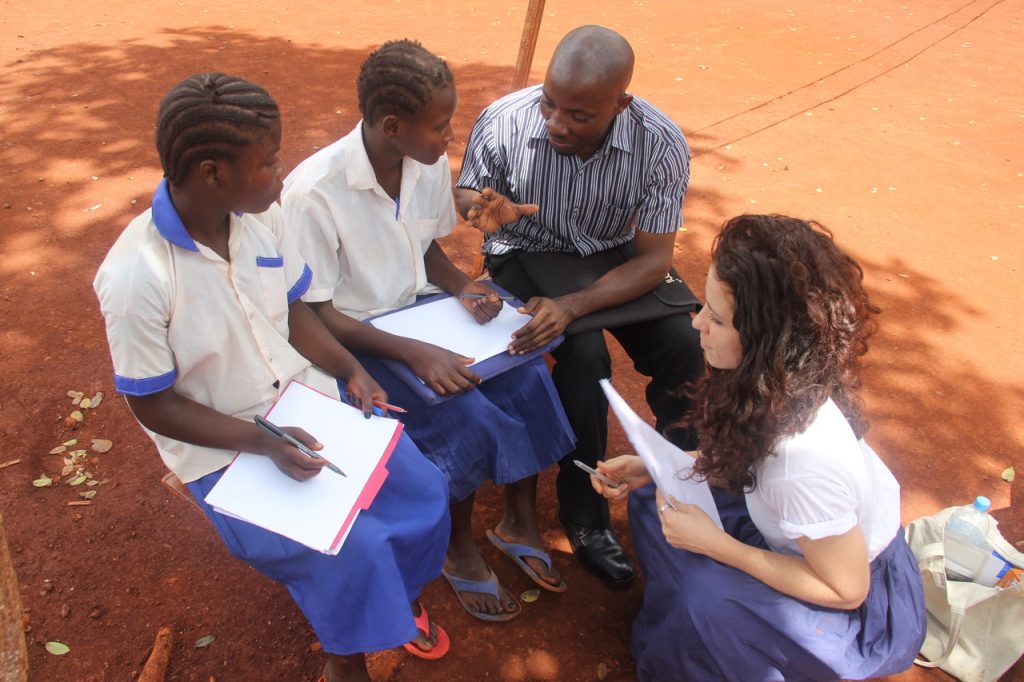 The Zolberg Institute Partners with the International Rescue Committee to Design Humanitarian Interventions
The Zolberg Institute on Migration and Mobility at The New School has entered a multi-year partnership with the International Rescue Committee (IRC), made possible by a $10 million commitment to the IRC from distinguished New School trustee Henry Arnhold.
The Arnhold Foundation's gift launched the Zolberg IRC Fellowship Program at The New School and provides five years of funding for the IRC's Airbel Center, a research and development lab created to design, test, and drive large-scale humanitarian interventions. The lab applies best practices from human-centered design, rapid iteration, and the social sciences to solve pressing challenges. Zolberg IRC Fellows, selected from master's and doctoral programs across The New School, will receive annual stipends of up to $25,000, and will embed with interdisciplinary working teams at the IRC.
"We aim to train the next generation of migration scholars and leaders at The New School, and this program will help us take a big step toward achieving that goal," said Alex Aleinikoff, Director of the Zolberg Institute and faculty member at The New School for Social Research. "We are grateful to Henry Arnhold and are excited that our students will contribute to the Airbel Center's efforts to help some of the world's most vulnerable populations."
The inaugural cohort of Zolberg IRC Fellows began work this summer. "Being a Zolberg IRC Fellow is the opportunity I have been looking for, as it has given me invaluable insight into working in the field and the process of prototyping an intervention for the prevention of malnutrition," says Zolberg IRC Fellow Elena Teare, MA International Affairs '18. "Being embedded within a team and gaining exposure to the hands-on and interactive philosophy for human-centered design is an experience I would not have found anywhere else."
To be eligible for competitive Zolberg IRC Fellowships, students must demonstrate interest in focus areas that include employment, innovation, international development, early childhood development, and primary education. Fellows will have opportunities for applied learning, helping craft projects, processes, tools, and potentially partnering with front-line IRC staff to develop new innovation projects.
Founded in 1933 — the same year as The University in Exile — the International Rescue Committee responds to the world's gravest humanitarian crises and helps people to survive and rebuild their lives. The Zolberg Institute was founded in 2014 to promote new approaches to the theory and practice of addressing challenges to human mobility, while aiming to help create more open and inclusive democratic societies. Its work builds on the legacy of the "University in Exile," and is named after Aristide Zolberg (1933-2014)—himself a Jewish refugee—and a pioneer in the study of migration law as a professor of politics at The New School.
To learn more about joining the next cohort of Zolberg IRC Fellowships, students may contact Cayce Pack, Associate DIrector of the Zolberg Institute on Migration and Mobility.