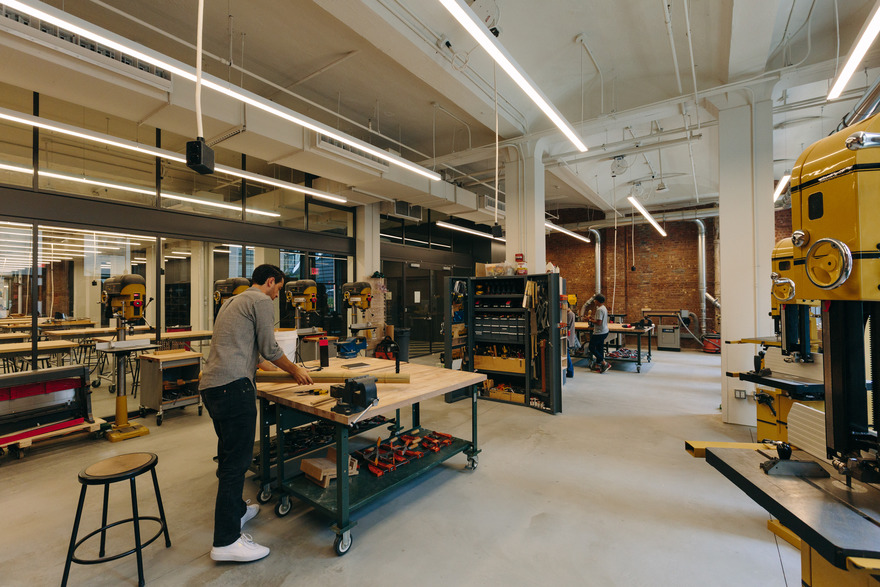 Tishman Center Sponsors Free Sale of 'Good As New' School Supplies and Materials
Do you need a Styrofoam skull form? Or maybe a plastic rain poncho for the ever-unpredictable weather in New York? If so, stop by The New School's Free Sale this Sunday, August 20, 12:00-5:00 p.m. in the University Center, Fifth Floor for new and gently used school and art supplies, home goods, and other items you didn't know you needed. Items will be available on a first-come, first-served basis.
The supplies are being sold as part of Good As New, a reuse and waste reduction initiative that encourages all New School students to donate reusable school supplies and materials at the end of each semester so that they can be kept out of landfills and used by other students in the future.
The New School has been collecting items and materials since the beginning of the summer, including wood, metal, plastic, paper, art supplies, home goods, and tools at drop-off points around campus. Many items for first year courses in Parsons will be available, including large sketchpads, cutting mats, tracing paper, as well as New York City guidebooks, bike maps, and printer paper.
In true New School fashion, the initiative is a collaborative effort, with implementation and contributions from students, faculty, and staff representing the Tishman Environment and Design Center, the Making Center, Student Success, Student Housing and Residential Education, and others.
There will also be a "Large Item Giveaway" in the Making Center on Monday, August 28, where students can find sheets of plywood, acrylic, and purple foam.