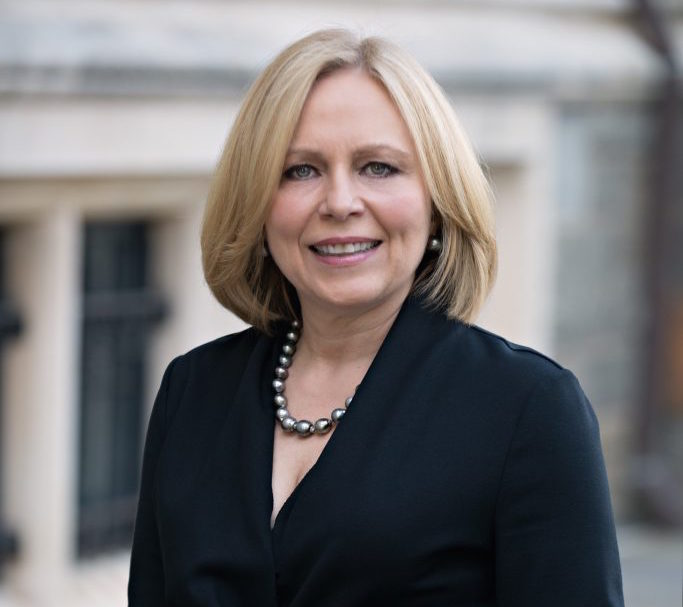 Catherine Woodard, MFA Creative Writing '10, Publishes First Poetry Book
If you ride the subway, chances are you've read a poem by Walt Whitman, Maya Angelou, or another accomplished American poet.
That's in part thanks to Catherine Woodard, MFA Creative Writing '10, who champions the MTA's Poetry in Motion initiative as a Vice President of the Poetry Society of America.
Poetry in Motion is a reflection of Woodard's passion for the genre, which she began exploring in 2001 after a storied, decades-long career in journalism. She has published work in numerous journals and anthologies, and, following her graduation from The New School, has released her first book of poetry, Opening The Mouth of The Dead.
Published by Lone Goose Press, the book follows a young woman growing up in North Carolina in the 1960's who uses the ancient Egyptian Book of the Dead to navigate her complicated relationship with her father, a depressed alcoholic.
"I was experimenting writing poems in the voice of a third-grader when my daughters were studying ancient Egypt in elementary school," she says. "Since the Egyptian Book of the Dead was essentially a manual for navigating the Netherworld, I realized an obsessive third grader could be inspired to look there for clues to help her father. Much of the story is fiction, but the small-town sense of community is very real to me."
When Woodard came to The New School after a career as a newspaper and new media journalist, she wanted to be a children's writer. But, after taking an elective poetry class — an opportunity afforded by the MFA Creative Writing program, which allows students to take classes across genres —,she decided she wanted to be a poet.
As she pivots from journalism to poetry, Woodard plans to continue to broaden her horizons
"I hope many themes will find me," she says. "I'm having fun poking around in neuroscience right now."