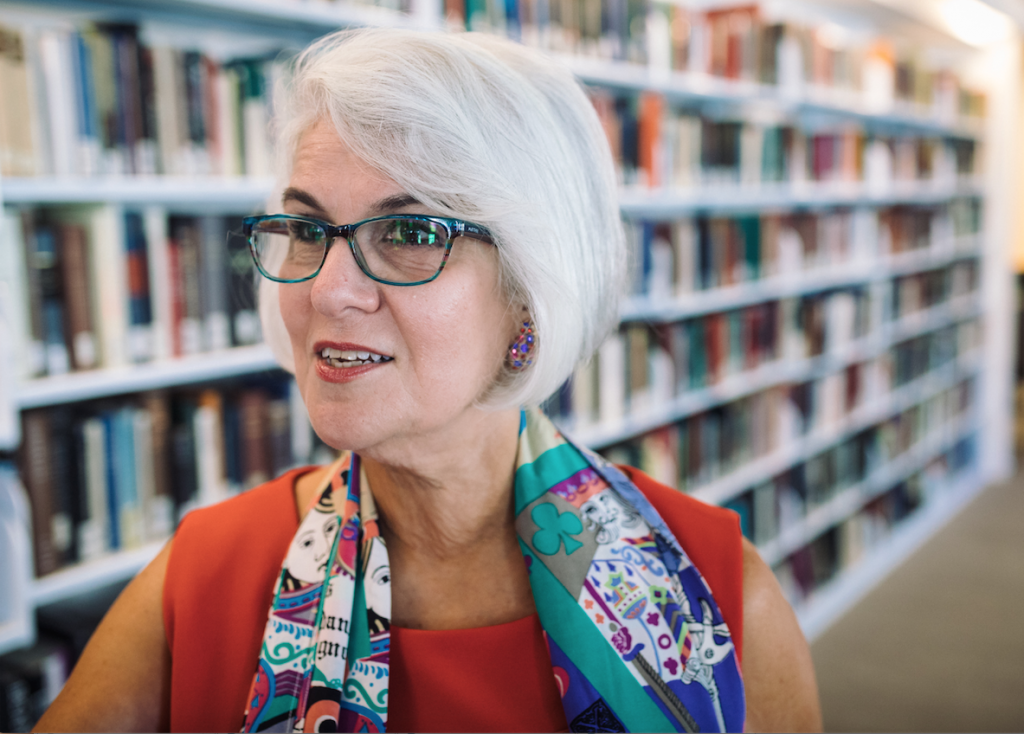 Elizabeth DiMarco Weinmann Named Director of the Institute for Retired Professionals
Capping a year-long search, The New School has announced that Elizabeth DiMarco Weinmann has been named the new director of the Institute for Retired Professionals.
Weinmann, who has a wide-ranging background in business, academia, and the nonprofit sector, fills the post held by Michael Markowitz, who retired last September after serving for 28 years. She also replaces Miriam Lawrence, an IRP member and lawyer who served as interim director during the search.
"As the fifth director of The New School's IRP, I am honored both personally and professionally to serve the IRP at this point in its history," Weinmann said in a message to the university.
"Liz Weinmann is uniquely positioned to fill this important leadership role at The New School," said Mary Watson, executive dean. "When I spoke with members of the IRP Advisory Committee, they expressed the desire to identify a director with a commitment to life-long learning, a demonstrated history of leadership excellence, and experience in fundraising and higher education. Liz's commitment to strengthening the IRP's connection to The New School through its programs and curriculum is exciting."
Weinmann's personal story is an inspiring one for those committed to lifelong education. At 55, she enrolled in an MBA, Finance and Leadership program at New York University's Stern School of Business. While earning her MBA, she conducted independent research into the characteristics of accomplished women leaders over the age 40 in business, politics, science, the arts, and other sectors. This research enabled her to launch an educational services firm providing coaching products and services for women over 40.
Professionally, Weinmann served as vice president of strategic initiatives and assistant professor of business at the College of St. Joseph in Vermont, and she taught marketing, strategic planning, and consumer insights at NYU's School of Professional Studies.
Weinmann remains a huge supporter of continuing education, as well as the IRP's relationship with The New School.
Says Weinmann, "The IRP must be constantly engaged with the New School community and find ways to deepen the institutional connection."
The IRP is the oldest educational institution of its kind in the world. Since 1962, it has grown from an off-beat experiment in adult education by Hyman G. Hirsch, a retired high school social studies teacher and the IRP's founding director, to become the flagship of the Institutes of Learning in Retirement movement that now includes more than 500 universities worldwide. It offers a broad and challenging academic curriculum designed and implemented by the volunteer membership, as well as community outreach programs and optional enrichment and social opportunities.