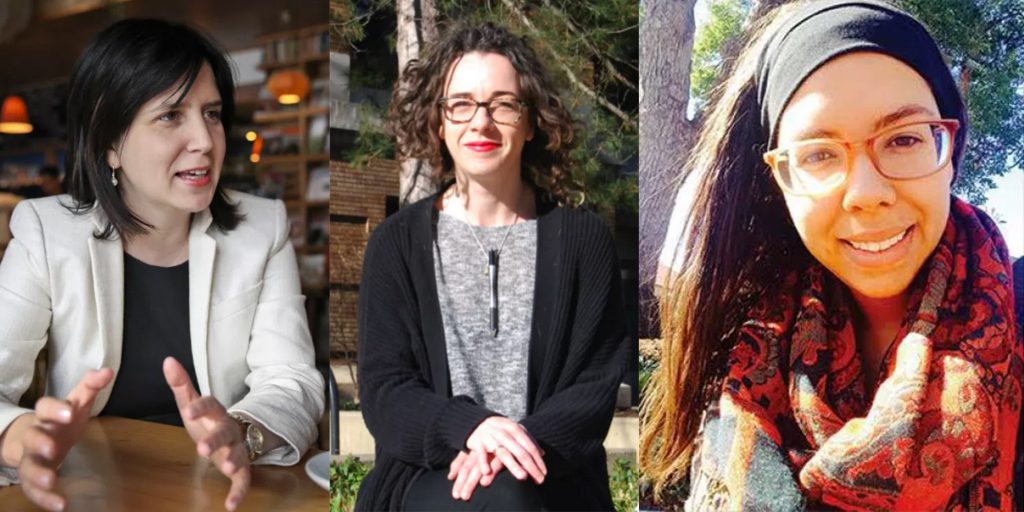 Julia Sonnevend, Emma Park, and Emmalon Davis Join NSSR Faculty
This fall, The New School for Social Research is adding three new members to it's faculty.
Media Sociologist Julia Sonnevend will become NSSR's new assistant professor of sociology, historian Emma Park joins the school as assistant professor of history, and philosopher Emmalon Davis has been named assistant professor of philosophy.
Sonnevend comes to NSSR on the heels of the release of her first book, Stories Without Borders: The Berlin Wall and the Making of a Global Iconic Event (Oxford University Press), in which she offers "a thorough analysis of the way in which the fall of the Berlin Wall was mythologized, and ultimately transformed into a story with significance beyond that of the event itself," according to Oxford.
"There was no Berlin Wall," she writes, "and it never fell."
Sonnevend, who previously served as assistant professor of communications studies at the University of Michigan, earned her PhD in communications from Columbia University, a Master of Laws (LL.M) degree from Yale Law School, and a J.D. and M.A. in German Studies and Aesthetics at Eötvös Loránd University in Budapest. Originally from Hungary, Sonnevend brings to the NSSR a breadth of research interests in the sociology of media, and a passion for working across disciplines. She has already contributed a piece on contemporary borders to Public Seminar.
Park comes to NSSR following the completion of her doctoral work at the University of Michigan. Her dissertation examines the history of large-scale infrastructure projects in East Africa, as well as the complex relationship between technology and politics, or technopolitics, in the region. Working at the intersection of African Studies, the history of technology, and science and technology studies, Park will also complement the department's strength in the history of capitalism.
"The university's commitment to social justice and active participation in politics and political discussion, as well as its encouragement of research that has political purchase or can gain traction in these domains, is very appealing," says Park, who is currently teaching the course Modern African History.
Finally, Davis arrives at NSSR after earning Ph.D. from the Indiana University, Bloomington, where she studied ethics, social epistemology, feminist philosophy, and the philosophy of race. She most recently published a paper in Hypatia, a journal of feminist philosophy. In all of her scholarship, Davis says that she attempts to make philosophical concepts accessible, especially to those who find themselves underrepresented within the discipline of philosophy.
"At The New School," Davis says, "I hope to remove some of the barriers that have prevented women and people of color from entering into philosophical spaces."