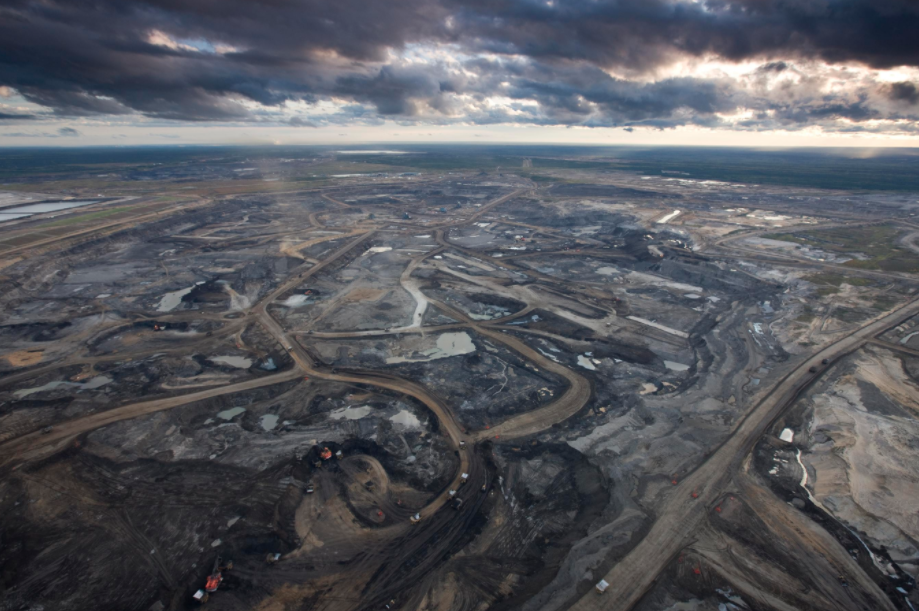 Mannes Faculty Tanya Kalmanovitch Composes Songbooks Inspired by Oil Sands
Some of the largest petroleum plants in the world are based at the Athabasca Oil Sands in Fort McMurray, Alberta, Canada. Dotted with forests and lakes, the area has developed rapidly over the years, leading to significant environmental damage, including the largest wildfire in Canadian history in May 2016.
After learning of the disaster in her hometown of Fort McMurray, and hearing a discussion about the Keystone Pipeline during Earth Day, the environmental hazards posed by the petroleum industry became too great for Tanya Kalmanovitch to ignore.
"I became a musician because I wanted nothing to do with oil, and I was willfully ignorant about energy and where it came from," says Kalmanovitch. "But that changed when I saw the devastation of the oil industry."
In 2016, Kalmanovitch received a faculty grant from the Tishman Environment and Design Center that challenged her to "meaningfully intersect the environmental issues with the arts and humanities."
To that end, Kalmanovitch created an illuminating work of documentary theater, The Tar Sands Songbook, which is inspired, in part, by the environmental crisis in Fort McMurray. A collaboration between Kalmanovitch, Eugene Lang College faculty member Cecilia Rubino, and The New School's Humanities Action Lab, Tar Sands is a polyphonic piece that weaves together a chorus of actors' voices with an original, improvised score. The words of indigenous activists, engineers, heavy equipment operators, elders, oil patch workers, scientists, and Kalmanovitch's own family fuel discussions of the past and future of our environment.
There will be a workshop performance of the documentary play on October 5 at 7:00 p.m. as part of the Nth Degree series. The play will premiere in its final form in summer 2018 at The New School.
After going back to Fort McMurray to tour the Athabasca Oil Sands, Kalmanovitch wrote a composition that incorporated an audio recording she made of the sounds made by the toxic lake and explosions of propane tanks. She then worked with Rubino to mold the composition into a play.
"This project is about opening up those tacit silences within my community," Kalmanovitch says, "especially within myself, and questioning the normalization of oil."
As a leader in environmental education, The New School is committed to supporting innovative interdisciplinary projects like Kalmanovitch's designed to create change and inspire action. Recently students, faculty members, and alumni in the College of Performing Arts have presented socially engaged work. Bekah Brunstetter, Playwriting '07, writes for NBC's This Is Us, which tackles issues such as obesity, alcoholism, and adoption, while the recent performance of Cabaret reminded and encouraged audiences to stand up to oppressive government actions.
For Tar Sands, Kalmanovitch will act as the "guide" of the documentary play, performing viola and violin while actors read newspaper accounts, oral histories, scholarly writings, and interviews with residents of Fort McMurray. It's Kalmanovitch's goal, she says, to "awaken the audience."
Says Kalmanovitch, "I'm presenting rigorous research and accountability in a form that people can engage with imaginatively and emotionally."