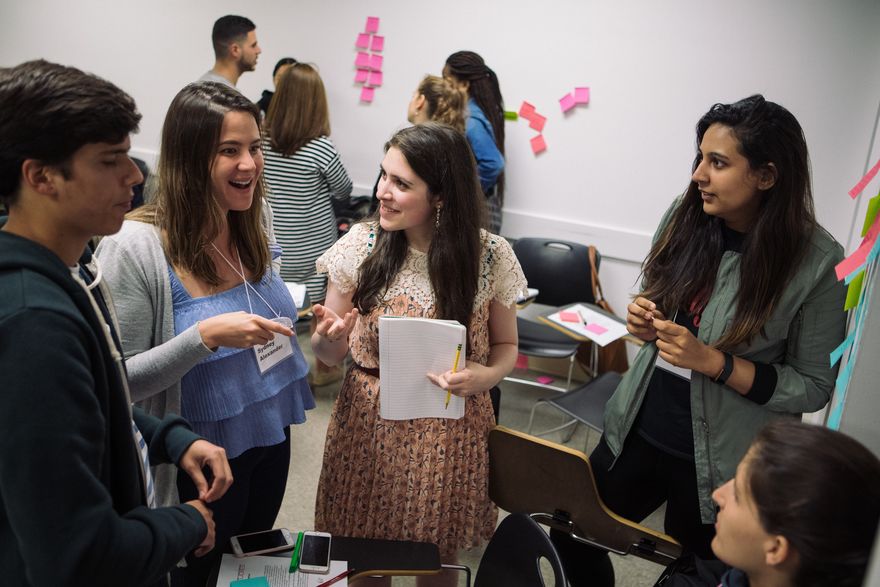 Media Management Celebrates 20 Years of Educating Industry Leaders
In the mid-1990s, media industries such as television, filmmaking, music, news, publishing, and content development were impacted by the emergence of the Internet and new digital technologies.
To stay ahead of the game, industry professionals needed to respond these changes. The New School Media Studies program, established 41 years ago as one of the first graduate programs of its kind in the United States, gave birth to another first: graduate studies in Media Management. This year marks the 20th anniversary of the Media Management program, which will be celebrated with a gathering of students, alumni, faculty members, and special guests at The New School on Wednesday, November 1, 6:00–8:00 p.m.
Established in 1997, the Media Management Graduate Program is designed to prepare students for leadership roles in the media industry. For the past 20 years, through mentorship by renowned faculty, networking opportunities, and industry-relevant coursework, the program has provided a robust educational experience for professionals looking to advance their careers and those looking to launch them. In 2010, the program was expanded to include a full Master of Science degree, giving students more options. Many MA Media Studies students seeking to supplement their theory- and production-based curriculum with business management courses take advantage of the Media Management Graduate Certificate.
"Our faculty members provide specialized subject knowledge combined with real-world professional practice and mentorship for actionable learning outcomes," Linda Saint Marc, the newly appointed director of the Media Management graduate program and associate professor of professional practice, says. "A diverse international student population adds to the rich experience of the media management program."
As the media industry continues to evolve, so does the Media Management graduate program. Core courses such as Media Economics, Media Design, Media Ethics, and Media Management and Leadership Innovative provide a foundation for innovative electives Media Entrepreneurship, Managing Innovation, Media Metrics, Corporate Responsibility and the Law, and Media Management Capstone.
"Media industries are also constantly evolving," Wilder says. "Our goal is to prepare students for these shifts so that they can thrive in their careers."  
The Media Management Graduate Certificate and MS programs serve professionals who, after spending a few years in the professional realm, want to elevate their skill sets. It's also a great opportunity for entry- and mid-level students to create new pathways for their careers, and for entrepreneurs to kick start new media ventures. The program is part of an enhanced university-wide curricular focus on management.
"Just as media management is ever-evolving, so is the Media Management program," Saint Marc says. "I'm excited about new initiatives in development that will benefit new and current students, alumni, and organizations seeking talented managers and leaders. Based in New York City, a world media capital, the program offers excellent opportunity for media professionals to stay relevant and ahead of dynamic industries."