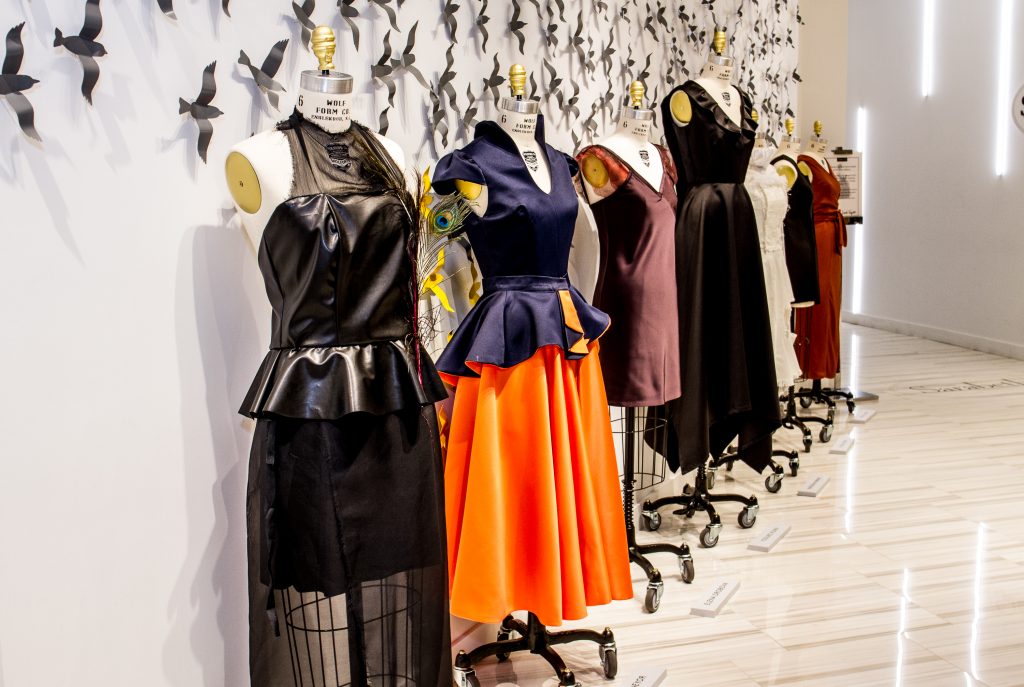 Parsons at Open Campus Designers Showcase Dresses at Lord & Taylor
During New York Fashion Week the city is a bit more stylish than usual, as models are spotted between shows, and packs of street-style photographers hustle to capture perfectly attired editors, writers, and celebrities. For a talented group of fashion design students from Parsons at Open Campus, fashion week was an opportunity to display their designs on the newly launched dresses floor at Lord & Taylor, the storied department store in Midtown.
The designers created a range of dresses, from colorful and short designs, to more formal, eveningwear looks. On hand to celebrate the designers were Joel Towers, executive dean of Parsons School of Design, and Kay Unger, chair of the Board of Governors for Parsons.
The real-world experience helped solidify student Chloë Kilroy's passion for design, and taught her about the industry she hopes to work in.
"Going into this program, I had no sewing experience, little textile knowledge, and felt like I was way over my head," says Kilroy. "When you approach an industry known for being cutthroat, there is a lot of instability, so having my first piece debut at Lord & Taylor was pretty mind-blowing."