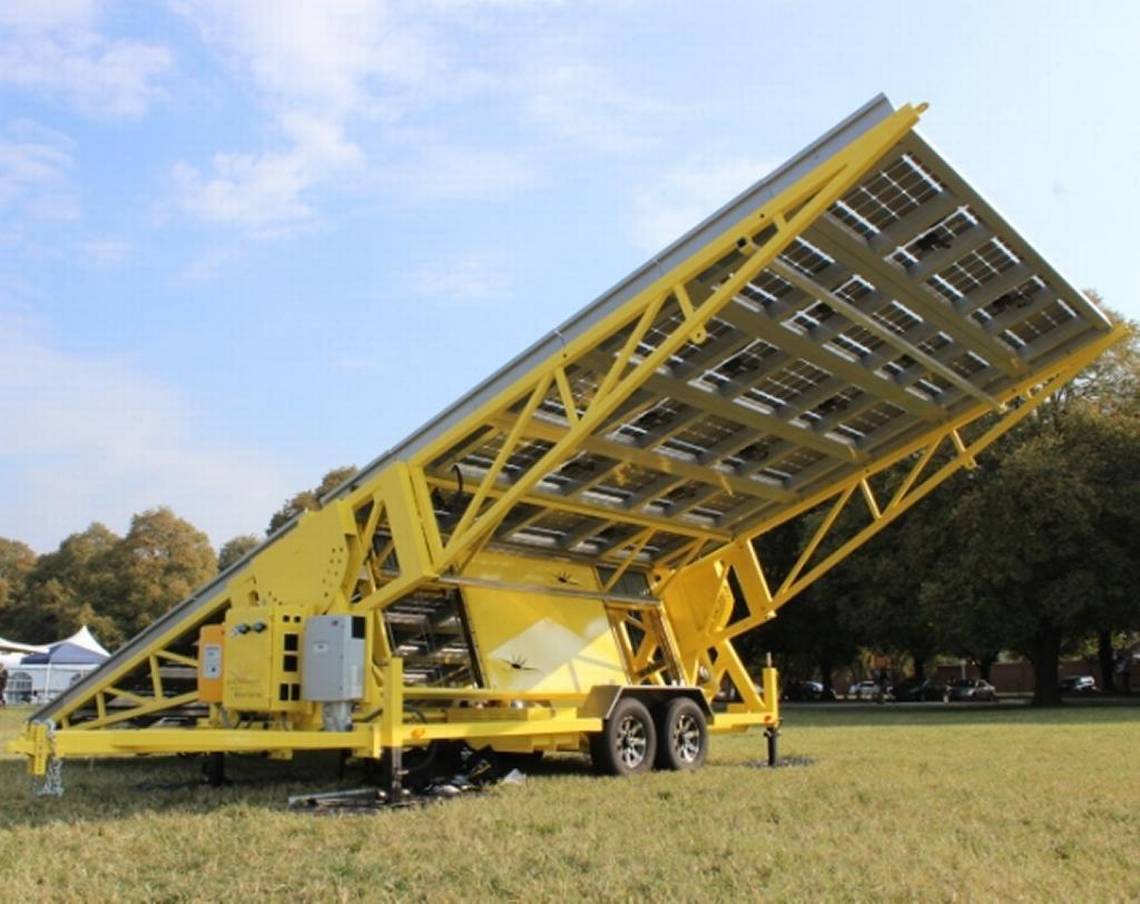 Parsons Faculty Members Bring Solar-Powered Generators to Storm-Ravaged Puerto Rico
Weeks after Hurricane Maria tore through Puerto Rico, 95 percent of the Caribbean island is still without power.
Parsons faculty members Jennifer Bolstad and Walter Meyer are confronting this issue through a design solution that goes around the electrical grid: solar-power.
Coastal Marine Resource Center, of which Bolstad and Meyer are leading members, has quickly pulled together a broad effort to install solar-powered generators in community centers in remote or impoverished areas around Puerto Rico.
This week, as part of its Resilient Power Puerto Rico initiative, CMRC will put a container full of solar panels, electrical inverters, and generators on a military relief flight bound for the island. Once there, the parts will be distributed and assembled by a team of expert volunteers, including Meyer and Bolstad, who are also founders of Brooklyn-based Local Office Landscape Architecture.
The goal, according to The Miami Herald, "is to rapidly power up community hubs in some of the hard-hit areas on which locals depend for services" and "to train locals to install the generators." Meyer, a native of Puerto Rico, has invited the team to stay with his father in the northwest town of Isabela as they complete the initiative.
Meyer and Bolstad collected, either through a donation or discounts, the solar panels and batteries from vendors with whom they work. Their firm, which specializes in resiliency design, is responsible for the largest solar array in the Caribbean, a garage-roof installation at the Ciudadela mixed-use project in San Juan that appears to have weathered Hurricane Maria successfully.
Before leaving for Puerto Rico, Meyer and Bolstad spoke at an event, Social & Environmental Resilience, which also featured Parsons faculty member Dr. Sharon Sutton and was hosted by Robert Kirkbride, Dean of Parsons' School of Constructed Environments. During the talk, Meyer, Bolstad, Sutton, and Kirkbride discussed ways that constructed environment promotes or inhibits resilience.
To donate to Resilient Power Puerto Rico, visit the CMRC website.