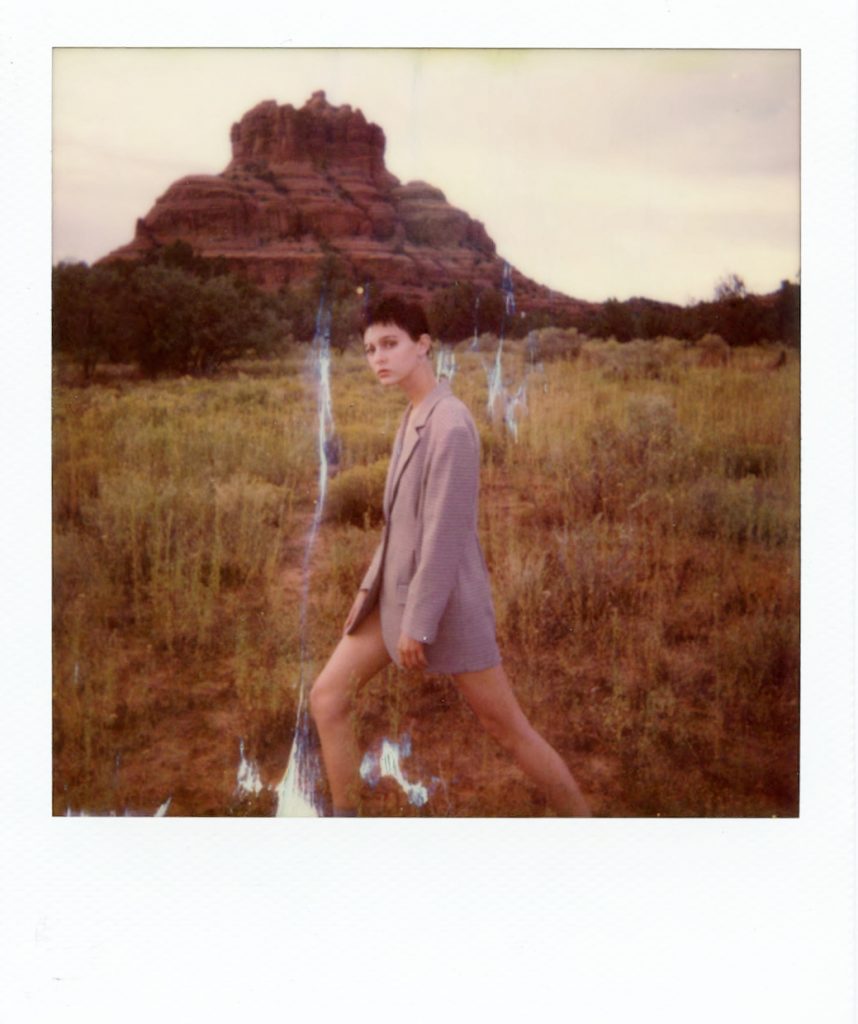 Singer Morgan Saint, Illustration '16, Releases Debut Single 'You'
Morgan Saint's debut single, 'You,' and its accompanying music video, showcases her unique background as an artist. She dances in a plush red room wearing an oversized blazer and in a striking white room wearing a bright denim suit. And, while not a classically trained musician, her voice and lyrics — born, in part, from a senior thesis project in which Saint wrote a poem every day for a year — are gorgeous and haunting.
After signing with Epic Record, Saint, Illustration '16, will release her EP 17 Hero this fall. Saint, a pianist and self-taught guitarist, credits the collaborative and open environment at The New School with her growth as a musician and storyteller.
"The New School's liberal environment, which I was lucky enough to experience for four years, gave me the room to not only explore new creative endeavors, but also allowed me the space to discover new, important layers of myself," says Saint. "I can't possibly stress enough how much my entire experience at The New School has helped free my soul. Without that opportunity to grow as person, I don't know if I ever would have found my home in music."