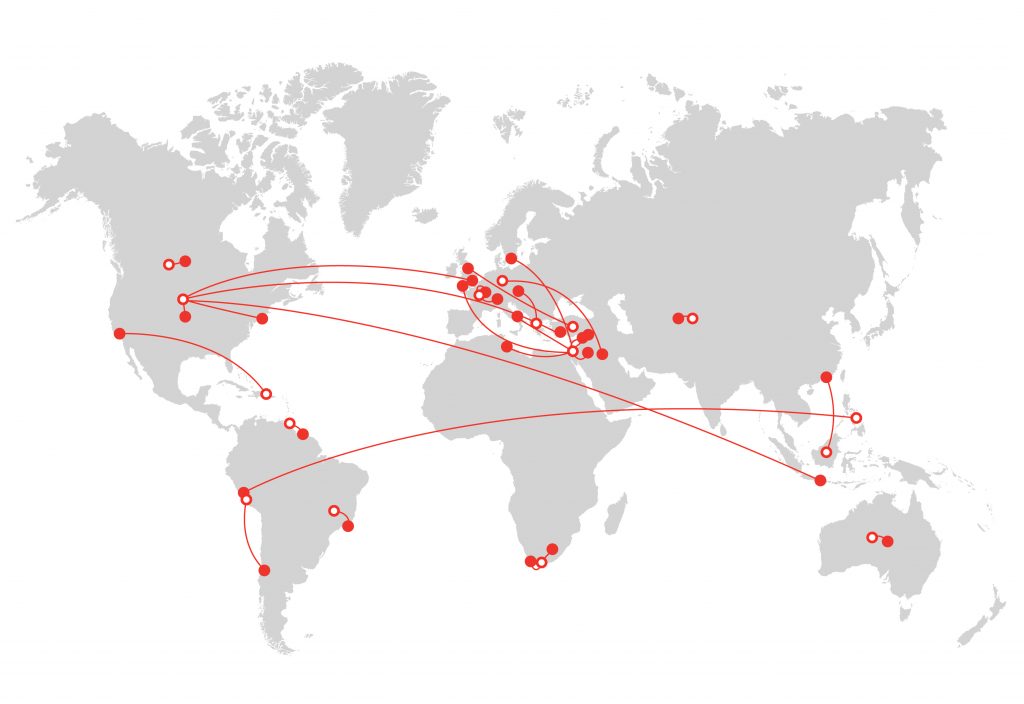 Vera List Center, Celebrating its 25th Anniversary, Hosts International Biennial Prize Conference
Since its founding amid the Culture Wars in 1992, the Vera List Center for Art and Politics (VLC) at The New School has championed the arts as expressions of political moments. Twenty-five years later, the VLC's charge remains as critical as ever as debates around freedom of speech, identity politics and society's investment in the arts grow louder.
To celebrate its 25th anniversary, the VLC — the only organization focused exclusively on advancing research, scholarship and public discourse on contemporary issues at the intersection of art and politics — will present an International Biennial Prize Conference on Friday and Saturday, Nov. 3, 12:30 p.m.-4:30 p.m. at The New School. To register and see a full schedule for the conference, visit Eventbrite.
Centered on Brazilian artist Maria Thereza Alves' exemplary VLC Prize-winning project, Seeds of Change, and the practices of Prize finalists, the conference will assemble artists, cultural leaders, scholars, curators, and policy-makers who will explore the field of art and social justice over two days of conversations and events.
It will culminate in a keynote conversation moderated by VLC Director Carin Kuoni between Thereza Alves and Ruth Wilson Gilmore, director of the Center for Place, Culture, and Politics at The City University of New York, and a presentation of the VLC Prize for Art and Politics to Alves, on Friday, Nov. 3 at 6 p.m.
They keynote will be followed immediately by the opening of Alves' exhibition, Maria Thereza Alves, Seeds of Change: New York — A Botany of Colonization at the Sheila C. Johnson Design Center at The New School's Parsons School of Design. The first presentation of Alves' long-term project, Seeds of Change, in the Americas, the exhibition explores colonialism, slavery, and the global commerce of goods through the lens of displaced plants in ballast — the waste material historically used to balance ships in maritime trade. The exhibition will feature a "living installation" — a greenhouse of more than 60 ballast plants, a list of flora, and maps that highlight the species and areas filled in with ballast in the New York region.
"The VLC's work is more relevant than ever, as we find ourselves in a political climate not unlike the one that led to our founding in the early 90s," VLC Director Carin Kuoni said. "For our 25th anniversary, we will dive deep into the question of the political relevance of contemporary art. While global regimes of communication and capitalism have destabilized Western representative democracies, artistic projects have inserted themselves successfully in various political contexts. It is exhilarating to examine these forms of political and civic engagement through our programs and the Center's network of international collaborators and partners."