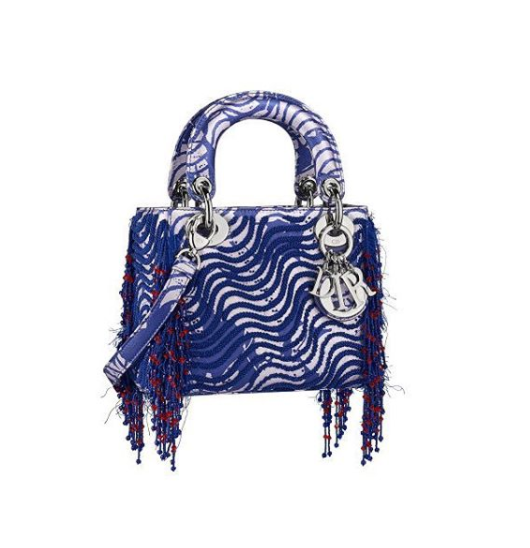 Jamilla Okubo, Integrated Design '16, Collaborates with Dior on Iconic Bag
The Dior Lady Art Project was launched last year with seven male artists, all who were given free rein to re-interpret the classic Lady Dior handbag in different finishes, materials, and styles. For this year's edition, the luxury French brand tapped 10 artists, including Jamilla Okubo, Integrated Design '16, whom the brand found on Instagram. She joins celebrated artists including Jack Pierson, Lee Bul, and John Giorno, among others, for this unique project.
"I was given the freedom to redesign the Lady Dior bag however I imagined," says Okubo. "Music heavily influences the way I create, and the artwork I have created thus far has also been inspired by Black culture."
Okubo's inspirations are clear in her two designs, which reference everything from the layering of patterns in Ankara fabrics, to the sounds of Sun Ra, an experimental jazz musician. Her time at Parsons was also vital to her growth as an artist and helped her learn how to create the work she wants to make.
"There was a lot of experimentation, which I thoroughly enjoyed," says Okubo. "To me, fashion is art, and the process of designing and working with your hands to create garments or whatever product you are making is an artistic practice."