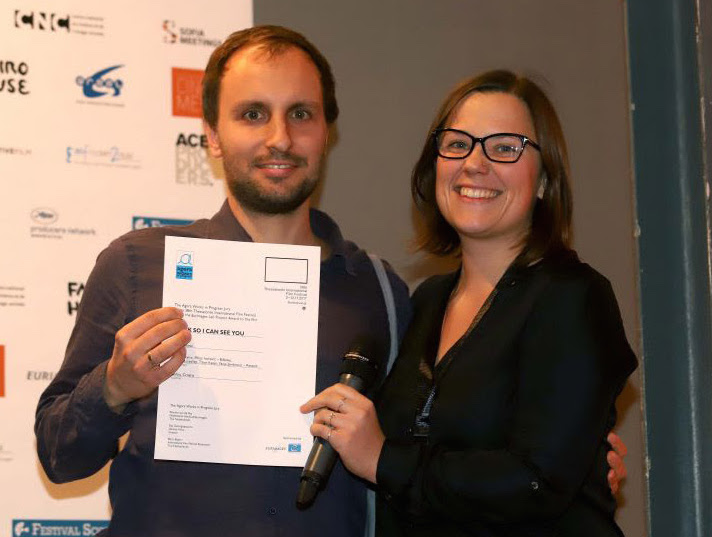 Marija Stojnic, MA Media Studies '14, Awarded EURIMAGE's Lab Project Award
In Serbia, there is a musical tradition that has been witnessed, carried out, and passed along by women for centuries.
The music became the focus of Marija Stojnic's MA Media Studies thesis project, Girl Who Opposed the Sun. The short folktale-style documentary features three generations of women who unite to explore the messages in "century old songs that can not be written down."
Since graduating from The New School, Stojnic has continued to mine Serbia's cultural traditions, recently producing a full-length "observational documentary and sound experiment" focusing on Serbia's oldest and only radio station broadcasting cultural and drama programming.
The film, Speak So I Can See You, recently landed Stojnic a coveted EURIMAGE Lab Project Award at Agora Works in Progress. The juried prize award amounts up to €50,000 for a film project investing in new forms of cinematographic expression and actively participating in the renewal of European cinema.
Speak So I Can See You was presented as a project at the EDN Pitching Forum: Docs in Thessaloniki during the 19th Thessaloniki Documentary Festival 2017.
The film complements Stojnic's already stellar resume. In 2015, she landed a New York Foundation for the Arts fellowship, and, two years later, scored a fellowship with the Brazilian Instituto Sacatar. Her directing credits include the award-winning short Between Dream and Dream, documentary short Olympic Design: Lance Wyman (2012), and musical-documentary Girl Who Opposed the Sun (2014). In 2016, she founded the production company Bilboke in Belgrade. She is a member and a guest lecturer at DOKSerbia – Union of Serbian documentary filmmakers.