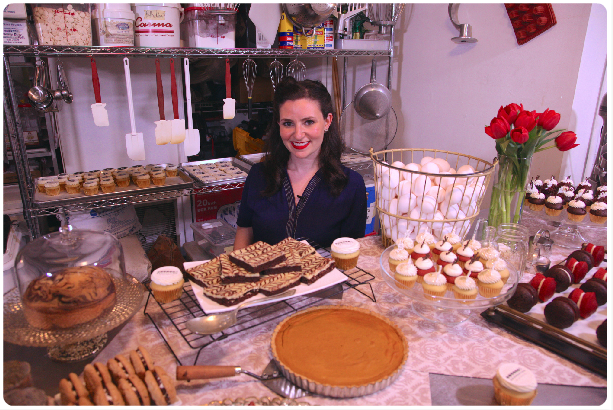 New School's New Challenge Winners Sweet Generation and Drive Change Win Millions in Manhattan District Attorney Grants
In the five years that it operated, New Challenge — an initiative that inspired the creation of The New School's recently launched Impact Entrepreneurship Initiative (IEI) — gave students the resources to develop innovative solutions to urgent social and economic problems.
Two 
winners of the contest, 
Drive Change
 and 
Sweet
Generation Bakery
, 
work to address issues of unemployment, poverty, and youth incarceration through social entrepreneurship. Drive Change, a Brooklyn-based food truck company founded by Jordyn Lexton with the help of Annie Bickerton, MS Nonprofit Management '14, offers employment training  to formerly incarcerated youth. Manhattan's Sweet Generation Bakery, founded by Amy Chasan, MS Nonprofit Management '13, teaches artisan baking techniques and job skills to at-risk young people.
After getting off the ground with the help of New Challenge and The New School, Drive Change and Sweet Generation are getting the chance to catapult their businesses to new heights after receiving multi-million dollar grants from the Manhattan District Attorney's Criminal Justice Investment Initiative Fund. Drive Change and Sweet Generation will receive more than $3 million and $2 million, respectively.
"Poverty and unemployment are criminal justice issues," Manhattan District Attorney Cyrus Vance said during a press conference. "Social enterprises offer a positive economic impact in communities with few job opportunities, and a means of advancement for individuals who may not have job skills, training, or access to employment. In particular, New Yorkers reentering their communities after periods of incarceration face significant barriers to finding the jobs and housing they need to rebuild their lives."
Drive Change's Commissary for Social Justice will create a mobile food vendor commissary where formerly incarcerated individuals will be trained in culinary arts and business skills related to the needs of mobile vendors, while Sweet Generation Bakery's Sweet Generation RISE will train youth and young adults in artisanal baking and handcrafted pastries, while also teaching job-readiness, entrepreneurship skills, and fostering social-emotional development.
"Sweet Generation Bakery is thrilled and deeply honored to be a recipient of the Manhattan DA's Criminal Justice Investment Initiative grant," Chasan said. "This funding is critical to fulfilling the mission of Sweet Generation's nonprofit youth program, RISE, making a tangible impact on at-risk and disconnected young people from low-income communities by employing, empowering and preparing them to access quality employment."
The grants were awarded on the heels of the launch of Impact Entrepreneurship Initiative (IEI), a university-wide program supporting early-stage entrepreneurial leaders in developing the mindsets, skills, and sense of purpose needed to thrive in our rapidly changing world. Funded by a grant from the Ewing Marion Kauffman Foundation's Inclusion Challenge, the IEI "aims to catalyze the creation of a more inclusive economy by making entrepreneurship education, resources, and networks more accessible to students from diverse backgrounds at different stages of the entrepreneurial journey," according to Elizabeth Werbe, IEI associate director, and Michele Kahane, IEI faculty director.
"Drawing on the university's design-infused curriculum, faculty, and partnerships with the broader entrepreneurial ecosystem," they add, "The IEI provides students with the support and resources needed to transform challenges into opportunities that create positive economic, social, and environmental impact."