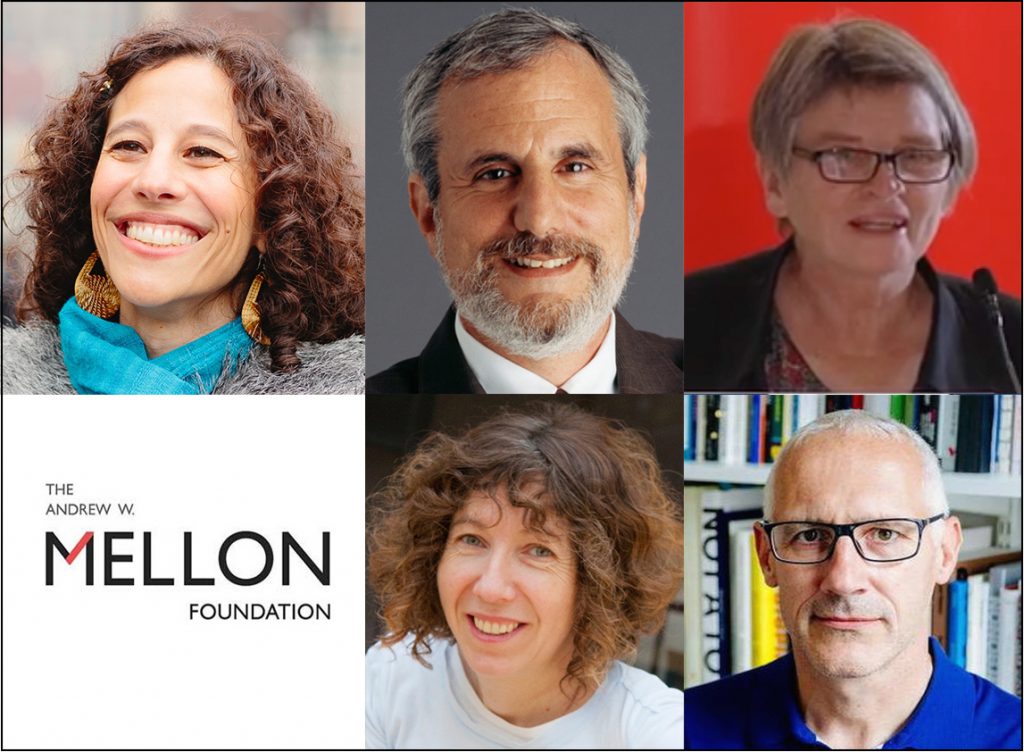 NSSR And Parsons Faculty Awarded $225,000 Sawyer Seminar Grant From Andrew W. Mellon Foundation
Members of The New School community will research "Imaginative Mobilities," reframing debate on the nature, purpose, and futures of borders, through a $225,000 Sawyer Seminar grant awarded by The Andrew W. Mellon Foundation.
Through the seminars, faculty members and graduate students will aim to rethink borders that impede the mobility of peoples, in part by rethinking the borders that have traditionally kept the disciplines of design and the social sciences separate from one another.
According to the Mellon Foundation, Sawyer Seminars provide funding and support for research on "the historical and cultural sources of contemporary developments."
Faculty members overseeing the initiative include The New School for Social Research faculty members Miriam Ticktin, associate professor and chair of anthropology, and Victoria Hattam, professor of politics; Alex Aleinikoff, director of the Zolberg Institute Director on Migration and Mobility; and Anthony Dunne and Fiona Raby, professors of design and social inquiry at Parsons School of Design. The prestigious award includes a post-doctoral designer, two dissertation fellowships, and research fellowship funding for graduate students at Parsons and NSSR. This is the fourth time that a proposal from The New School has been selected since the inception of the Sawyer Seminar program in 1994.
The New School's commitment to cross-disciplinary work, social research, and design make it an especially appropriate place for conversations around reimagining borders.
"The university's seminar will shift the discussion of borders away from the language of walls and blockages to movement, reimagining their meaning as spaces for new interactions, debates, and dialogue," Ticktin says.
"As designers, Anthony and I are especially excited by the potential for our work to enrich social research, and vice versa," Raby says.
"If we are to open up complex issues like migration and mobility, it is crucial that we break out of our respective disciplinary trenches," Hattam says.
Planning for the Sawyer Seminar will take place throughout the remainder of the 2017-18 academic year. Programming, events, and research will begin in Fall 2018.
"I offer my congratulations to the faculty leaders of this Sawyer Seminar and thank the Mellon Foundation for its support," says Will Milberg, dean of NSSR and professor of economics. "This project exemplifies the best kind of collaboration between the social sciences and design, and we're excited already for the conversations that it will foster."