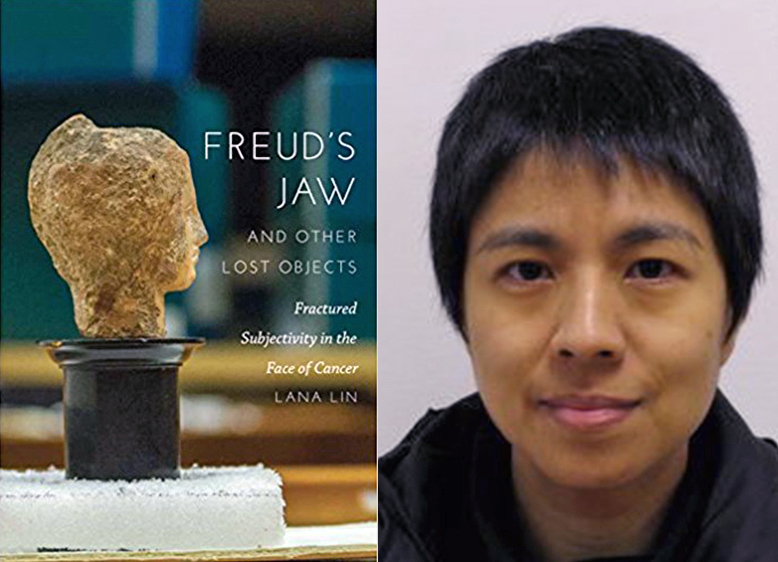 New Book by Media Studies Professor Lana Lin Explores the Psychic Impact of Living With Illness
"All illness is political," as Lana Lin discovered through her own experience with cancer.
"Cancer is a public illness, different but not so dissimilar from AIDS/HIV," Lin says. "It both reflects and rhymes with the prevailing cultural climate."
Lin, Director of Undergraduate Media Studies, addresses this reality in her new book, Freud's Jaw and Other Lost Objects. Employing psychoanalytic theory and literary analysis, Lin unpacks the experiences of three culturally significant figures — Sigmund Freud, poet Audre Lorde and queer theorist Eve Kosofsky — and explores what it means to survive in such close proximity to death.
"I wanted to address that through three figures who made important contributions to modernity," Lin says. "Their thinking and feeling about illness — and about how its physical, psychic or one might say private, and social or public impacts are intertwined — continues to resonate today."
In addition to writing, Lin has pursued collaborative multidisciplinary research-based projects as part of the team Lin + Lam (with Lan Thao Lam) that examine the construction of history and collective memory. Lin is also an accomplished filmmaker whose work has been shown at international venues including the Museum of Modern Art and The Whitney Museum.