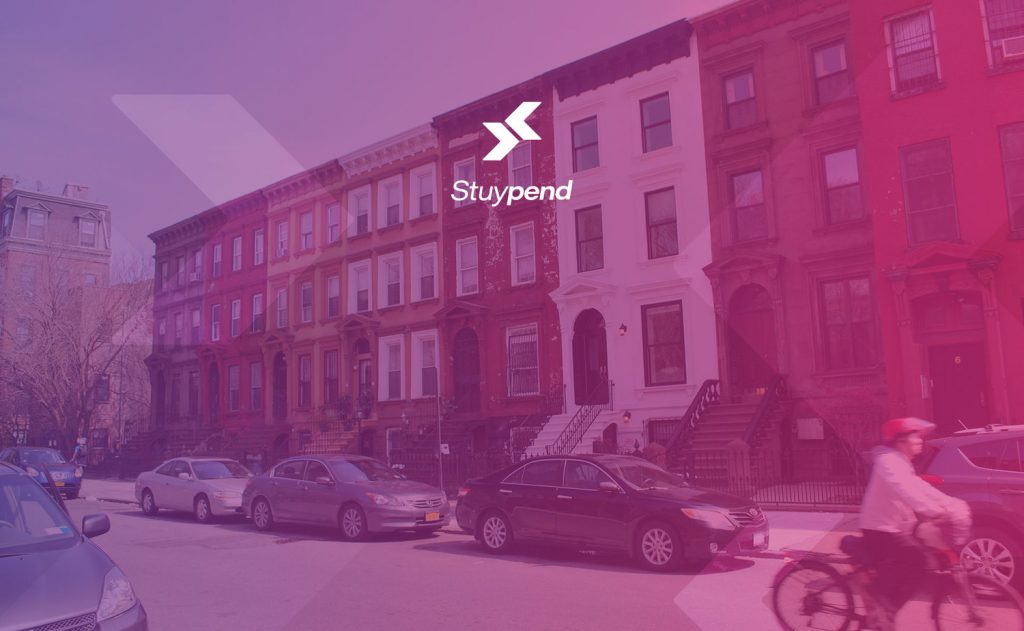 SGPIA Alum Andre Powers Launches Payment App to Help Brooklyn Small Business Owners
The last decade has seen a huge drop in cash-carrying consumers, forcing many businesses to resort to payment systems that come with expensive credit card processing fees.
Fortunately, technology is changing the payment industry, enabling easy, secure — and low-cost — electronic transactions.
One such solution is Stuypend, a mobile app co-created by Andre Powers, SGPIA '11, to help small independent businesses avoid the high fees of processing credit cards (and help consumers avoid those $5 and $10 minimum purchase requirements).
The app, which embodies The New School's commitment to socially engaged designed and technology, works similarly to Venmo: Customers tap their phone to the merchant device at checkout, or scan a QR code to receive the bill on their phone. They then finalize the bill on their phone, adding a tip and confirming the amount is correct.
"For the customer, it's the same as using a debit card or Venmo," Powers says. "Since our system doesn't use credit card networks, which take a percentage of every transaction, and is direct from customer to merchant, we are much more affordable for merchants."
Powers came up with the idea for Stuypend after speaking with merchants in his neighborhood of Bed-Stuy, Brooklyn. They, like other small businesses, are burdened with 3 percent processing fees, on average, per transaction, as well as fixed per-transaction costs. For merchants who sell low-dollar items, these fees can disrupt not only revenue, but also profit margins.
"One merchant told me that if he allows a customer to charge just a $2 or $3 cup of coffee, he might lose money on that sale and that's why he has to have a minimum for cards," Powers says.
Stuypend is also a boon to consumers, who ultimately absorb some of the costs of the transaction fees through "credit card minimums" and the inconvenience of carrying cash.
Twenty Bed Stuy merchants have confirmed that they will pilot the app, which Powers launched with Mike Arulgnanendran and Ryan Laszlo. In Stuypend, Powers sees the potential to challenge the oligopoly of credit card companies, make financial services more inclusive, and ultimately put more money back in the pockets of merchants.