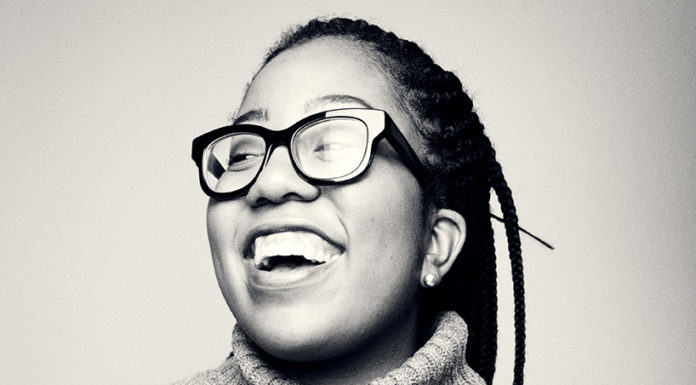 Glynn Pogue, Creative Writing '17, Featured in Brooklyn Magazine's 30 Under 30
When did Glynn Pogue's occupation become real to her?
"When I enrolled in the MFA in Creative Writing program at The New School," she told fellow New School alum and Brooklyn Magazine's Editor-In-Chief Yahdon Israel recently.
Pogue, MFA Creative Writing '17, made those remarks in a glowing feature on her for Brooklyn Magazine's 30 Under 30. A writer who has penned travel pieces, cultural critiques, and personal essays for Essence, National Geographic Traveler, Travel Noire, Jezebel, and Guernica, among others, Pogue described her time at The New School as a "major investment in my craft and myself."
"And I put the work in; I read hungrily, wrote and revised; stalked my professors," she said. "Sitting in those classrooms, sharing my work and my opinions made me take myself seriously. It was the first time I started moving in literary circles and introducing myself as a writer. 'I'm a writer' is what I told a woman who was sitting next to me at a Poets & Writers dinner last Spring. She turned out to be a major literary agent who is now representing me. My book proposal is currently circulating through publishing houses."
In 2016, as a student at The New School, Pogue was nominated for SLICE magazine's Bridging the Gap Award; that same year, she became a VONA Voices fellow. Additionally, she's a reader for The Seventh Wave and have performed at the Lamprophonic Emerging Writer's Series and The AmpLit festival.