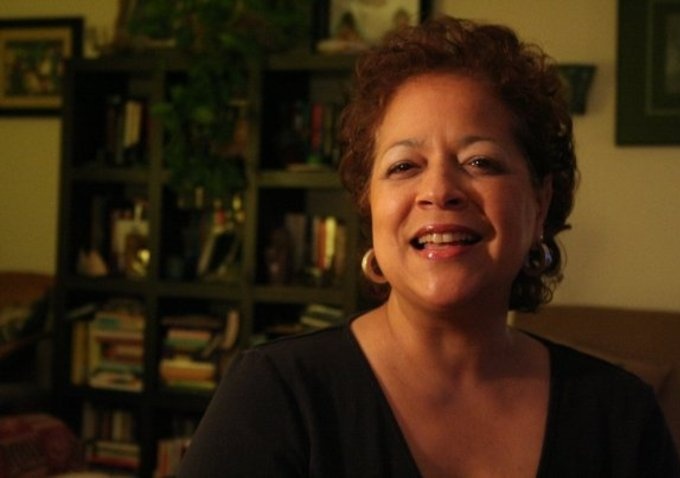 Media Studies Faculty Member Michelle Materre's Black Women's Cinema Series Honored by New Yorker
For decades, black women filmmakers "worked far outside the mainstream, often with limited resources, overcoming a historically hostile system in order to tell their stories on screen."
That's according to the BAMCinematek, which this year celebrated many of those filmmakers with "One Way or Another: Black Women's Cinema, 1970–1991." The film series was co-curated by none other than Michelle Materre, Associate Professor of Media Studies and Film, who has shown a deep dedication to highlighting independent films by women and people of color throughout her career.
That commitment came through in "One Way or Another: Black Women's Cinema, 1970–1991," which was recently named the most important repertory series of 2017 by film critic Richard Brody of The New Yorker.
"The audience response to the series was rewarding and refreshing as audiences came out in impressive numbers,"Materre says. "They walked away with a sense of the depth, breadth, and longevity of black women filmmakers' careers, as well as gaining an appreciation for the unique aesthetic qualities and complexity of the content and style singularly indicative of this body of work." 
The centerpiece of the series was Julie Dash's 1991 feature Daughters of the Dust, the first film directed by a black woman to receive theatrical distribution and which Materre helped market upon its a release.
Materre has been an integral part of the filmmaking community for over her 30-year career. A producer, programmer, and educator, she curates Creatively Speaking, an award-winning film series with a mission "To change the cultural narrative, one image at a time, and to expand audiences for independent film and video artists of color through community screenings." As a founding partner of KJM3 Entertainment Group, Inc., a film distribution and marketing company that specialized in multicultural film and television projects, she directly managed the marketing and positioning of 23 films including the successful theatrical release of Daughters of the Dust. Materre is also a member of the Board of Directors of Women Make Movies; former member of the Board of Directors of New York Women in Film and Television; a recipient of the 2005 Distinguished Teaching Award from The New School; a recipient of The Pen and Brush Society's 'Accomplished Women in the Arts' Award; and a featured artist in the much-acclaimed annual journal documenting contemporary artists, Artist and Influence.