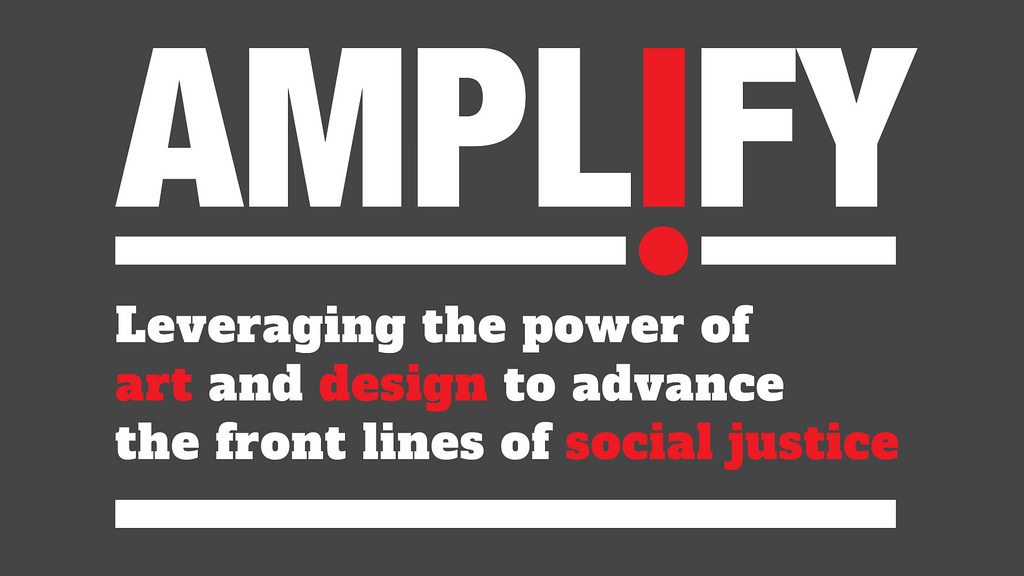 Parsons Faculty Mark Randall Launches Initiative Partnering Artists and Designers with Social Justice Organizations
Nonprofit organizations working on the front lines of social justice have powerful messages. Backed by a powerful image, they can be even stronger.
That's the thinking behind AMPL!FY, a public art and design initiative launched by Mark Randall, Associate Director of the BBA Strategic Design and Management Program at Parsons School of Design at The New School.
Reflecting Parsons' commitment to socially engaged design, AMPL!FY partners top artists and designers — including the likes of Dread Scott, Edel Rodriguez, Seymour Chwast, Bobby Martin, and Jennifer Kinon — with non-profit organizations to create thought-provoking posters on themes relevant to each organization. AMPL!FY has worked with organizations working on issues such as arts education, climate justice, disability rights, girls empowerment, gun violence, imperialism, criminal justice system reform, Islamophobia, gender expression, and youth empowerment.
AMPL!FY is organized by Make Art with Purpose (MAP) and Worldstudio, Randall's company, and produced in partnership with New York City Department of Transportation's Art Program, Museum of Arts and Design and Harlem Stage. The posters are currently showcased on New York City Department of Transportation's Art Program's art display cases in lower Manhattan and in an exhibition at the Museum of Arts and Design.