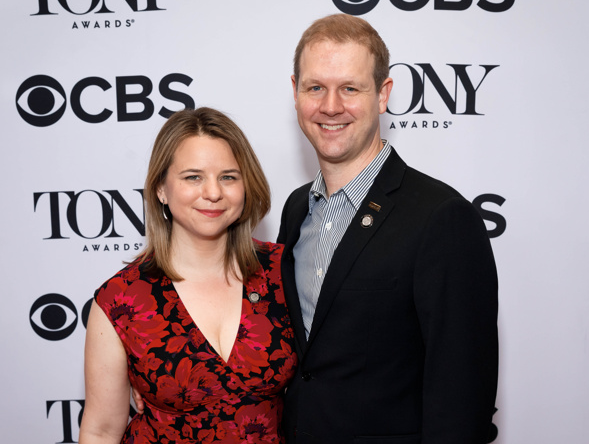 Irene Sankoff, Drama '02, Earns Grammy Nod for 'Come From Away'
Most Americans probably aren't familiar with Operation Yellow Ribbon, but it's a subject Canadians know well.
Immediately following the September 11 attacks, aircraft throughout the United States were forced to land in provinces including Nova Scotia, Newfoundland and Labrador, and British Columbia. Travelers were stranded for days. Fortunately, locals stepped up during the crisis, taking in their American neighbors until they were able to return home.
Come From Away, the acclaimed Broadway musical, tells the true story of Gander, the town that played host to approximately 7,000 stranded travelers over the course of a week. Irene Sankoff, Acting '02, wrote the musical with her husband and writing partner David Hein. It has collected nominations and awards, including a Grammy nomination for Best Musical Theater Album.
"I think the awards and nominations are a testament to the incredible story we get to tell," says Sankoff. "There's so much division and fear out there – so for us, getting to tell this story of human kindness and overcoming the things that divide us has been such a wonderful gift. This story is a reminder that we can be kind to one other, not just in reaction to a tragedy, but everyday."
The hit show is still playing on Broadway, opens soon in Toronto, and will begin its North American tour this fall. Sankoff has stayed busy, adapting the show into a screenplay for the eventual movie that was optioned in November 2017.