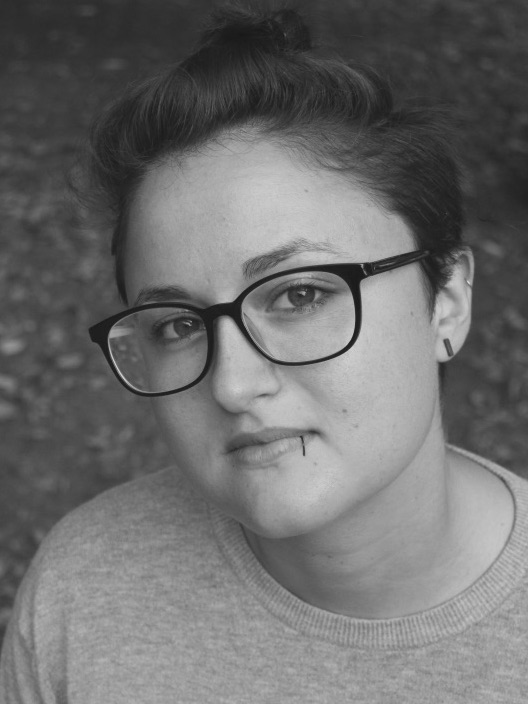 Juliana Broad, Liberal Arts '17, Receives Gates Scholarship to Attend Cambridge
Working alongside students from the student worker union SENS-UAW gave Juliana Broad, Liberal Arts '17, an in-depth experience with activism in academia, and a thorough understanding of what universities can do to support academic labor.
Broad continued her work with unions and labor with Eugene Lang professor Trebor Scholz, assisting him on projects related to Platform Cooperativisim, which has exposed her to contemporary forms of labor exploitation, and viable solutions to fight it. Recently, she received a Gates scholarship, which recognizes, among other criteria, leadership potential, and a commitment to improving the lives of others. She will start at Cambridge in the fall, where she will earn a Master's in the history and philosophy of science.
"I'm very thankful to Trebor for his work in scholarship and activism, as well as the really supportive role he's played in my own academic and professional development," says Broad. "Students, and their faculty allies, have demonstrated a fierce and wholly unstoppable dedication to making The New School a more equitable, diverse institution. It requires taking a hard look at the way university resources are allocated, and using our collective power to shift that allocation to real needs – whether that's towards subsidizing classroom supplies and field trips, or health insurance and fee waivers."
Broad hopes to continue working in academia after she finishes her master's degree, and is grateful for the opportunities the scholarship will allow her to pursue. Ultimately, she hopes to see higher education institutions provide more financial resources for students and faculty.
"Higher education is often coupled to financial compromises – student loans, work requirements tied to funding, and unceasing grant and application writing," she says. "Scholarships like the Gates can only go so far in redistributing the wealth of education as well as the wealth needed to get an education; the rest must come from within the institutions themselves."