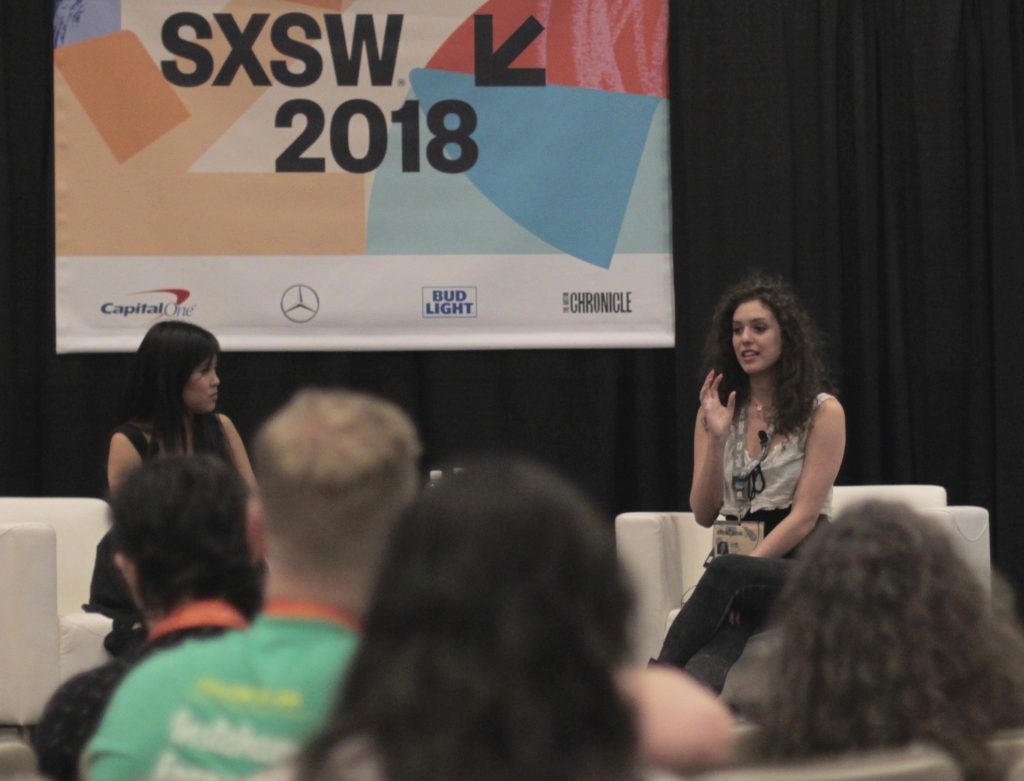 The New School + #SXSW: Leah Schrager, MFA Fine Arts '15, Takes Power from the Art World with Sexualized Selfies
Some people who sift through Leah Schrager's Instagram accounts say the images she posts — selfies that range from the edgy and impressionistic to the brazenly sexual — are too sexy to be art.
But, as Schrager observes, there's plenty of sexy images in the art world — it's just that men are usually the ones presenting them, and typically within the confines of the "exclusive and elitist" gallery spaces.
In photographing, appearing in, and marketing her own image, Schrager, MFA Fine Arts '15, is reframing the power dynamic between model and photographer and challenging the notion that provocative imagery is less than art.
"In the art world, if there's a little bit of sexiness or arousal, it's not considered art," Schrager said during a panel at #SXSW, #NSFW: Feminist Artists on Sex & Digital Identity. "The idea is to take power from the art world and conduct transactions outside of it."
During the panel, Schrager and Lena Chen, another female artist who plays with the perception of the naked female body, explored the ways in which a new generation of women artists are using the Internet and selfies to take back the means of production and subvert the role of women as passive objects of desire.
Schrager's work takes the form of elaborate online personas. They include ONA, an erotic model-turned-musician through whom she plays with the power of female sexuality and arousal; and Sarah White, a "naked therapist" who offers men paths to mental health by using nudity to give them a sense of intimacy.
"I have lots of followers on Instagram" — 1.5 million and counting — "many of whom aren't from the art world," she says. "It's so refreshing to get their perspective."
"People in the art world like to say that art is something that belongs to everyone, but in practice, spaces where art is presented have strict social codes," Chen says. "Social media, on the other hand, is super democratic."
Going around the mainstream art world hasn't necessarily cost Schrager acclaim — or profit. She was named Glamour magazine's "Summer of Sex Artist-in-Residence" and one of Art Forum's "Women on the Verge." She also regularly sells her work to established collectors and to a different sort of "collector": the thousands of men who access her nude images and videos through her paid site.
"Right now, if it's arousing it's not art. But that's critically lazy," Schrager said in an interview in artreport. "There's a richness to arousal-based work that is completely ignored because art and society are still sexually puritan. Given that the art market is a commercial market and that the art world is hoped to be a place for progressive thought, in not allowing female-authored arousal-based work they are propagating misogyny and slut-shaming. I think it's time for a female artist who uses her own image to be able to make as much as a male artist who uses other women's images."