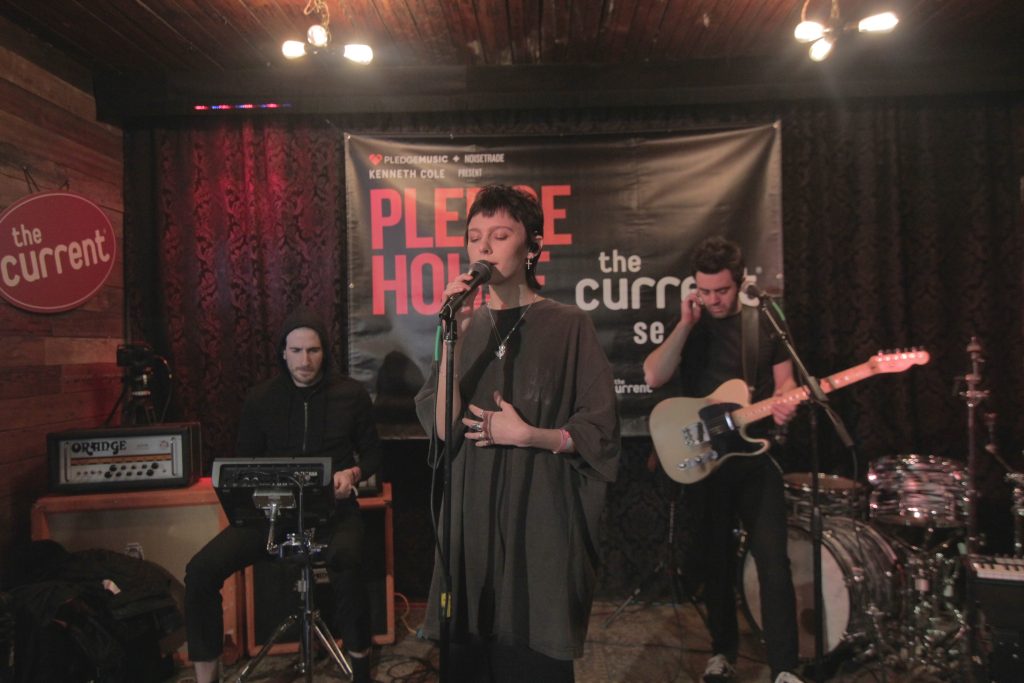 The New School + #SXSW: Morgan Saint, BFA Illustration '16, Speaks Different Artistic Languages
During the recording sessions for her yet-to-be-titled debut album, Morgan Saint caught herself explaining her desired sound in visual terms.
It's only natural, given her background as a painter, illustrator, photographer, and writer.
"When I make music, I see it in layers and colors like a painting," said Saint, BFA Illustration '16. "When I'm in the studio, and I'm and looking for the right sound, I'll ask for warmth in the bass or certain textures in the melody."
"The person I work with is not visual at all, so he'll be like, 'What are you talking about?'" she added, laughing.
Saint is fluent in different artistic languages — a talent she honed at The New School's Parsons School of Design. Students at the leading art and design schools are encouraged to work collaboratively and across disciplines.
"What I loved about Parsons is that I never felt locked in as an artist," Saint said in an interview following her set at PledgeHouse hosted by The Current at #SXSW. "I never imagined being able to use all the skills I learned at school and have them collide."
In addition to making music, Saint directs her own music videos, designs her own album artwork, and posts her own photos on Instagram.
Rocking an oversized black T-shirt and her signature jet black mullet, Saint serenaded the crowd with songs about love and identity delivered in an ethereal, feather-light croon. She was photographed by her partner, Sofia Colvin, BFA Photography '16.
Saint, who dropped an EP, 17 Hero, last year, announced that she would release a new album in the spring or summer.
"There's a lot of gaps left to be filled sonically and narratively on the EP," she said. "I'm excited for people to have more to digest."
Saint gave credit to Parsons and its "super liberal, open-minded, free-thinking atmosphere" for allowing her to grow as a person and an artist.
"Being at Parsons," she said, "helped me grow as a person an artist allowed me to get on stage and be myself."