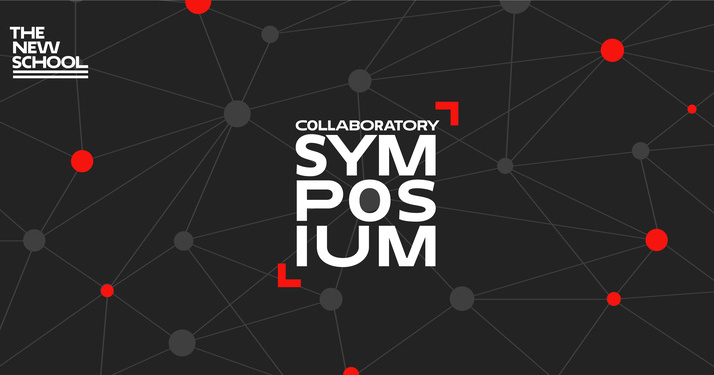 Collaboratory Symposium 2018 Features Socially Engaged Learning and Public Scholarship
In our current social and political climate, the need for challenging dialogues and discussions, as well as efforts to break the institutional walls that, at times, separate The New School from the outside world, has taken on greater urgency.
Enter The New School Collaboratory. Launched in 2017,  the platform seeks to create and support a community of people across and around The New School interested in public, socially-engaged, collaborative, and transdisciplinary learning and scholarship.
This month, the Collaboratory will host A Symposium on Socially Engaged Learning and Public Scholarship. Held Friday, April 27, 10 a.m.-5 p.m., it will be a day of "thoughtful conversations, peer exchanges, and reflection," as well as an opportunity to "be a part of a university-wide network of faculty, students, and community partners at the forefront of innovative approaches and practices to creating a more just, resilient, and equitable society."
New School faculty members Maya Wiley, Joseph Heathcott, Jess Irish, Ben Wilson, Cynthia Lawson, Rob Robinson, Masoom Moitra will join a panel discussion exploring questions around socially engaged learning, practice, and scholarship. It will be followed by a series of roundtable discussions.
Collaboratory is managed by a team that includes Michele Kahane, Associate Dean, Educational Innovation and Social Engagement; Zachary Rosen, Program Manager; and Justin Sherwood, Director of Communications and Special Initiatives.
To submit a project to The New Collaboratory, visit the website for the initiative.