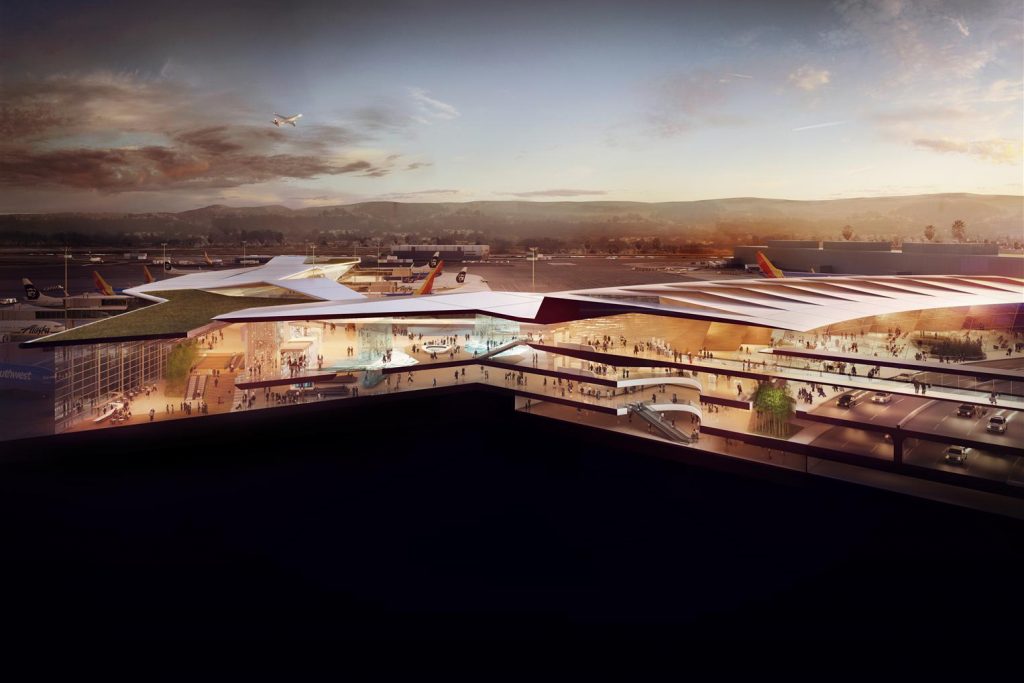 Lang Alum Allan Robles, Interdisciplinary Science '09, Makes San Francisco Airport More Sustainable
San Francisco International Airport (SFO) is one of California's main transportation hubs — serving more than 50 million people and housing 48 airlines on 2,700 operable acres. SFO's master plan, created in 1992, was a long-term program for airport facility relocation, expansion, and development, expected to reach up to 71.1 million passengers.
In spite of this rapid growth in terms of new construction projects, remodels, and plane ridership, SFO has committed to bold sustainability goals: achieving zero net energy, zero waste, and carbon neutrality and reducing greenhouse gas emissions by 50 percent (from a 1990 baseline) by 2021.
As an integral member of the sustainability strategy consultation team at Urban Fabrick, Allan Robles, Interdisciplinary Science '09, has been responsible for the implementation and success of various groundbreaking projects at SFO.
In his role at Urban Fabrick, Robles helps review building plans, drawings, specifications, and manufacturer documentation to assess alignment with LEED v4 requirements, which are designed to protect the environment and human health. As a graduate of the Interdisciplinary Science program at Eugene Lang College, Robles was taught to address pressing planetary health challenges facing our democracy.
"The program shined a light on the opportunities for larger institutions, public and private, to integrate themselves into the climate change discussion," says Robles. "In the era of An Inconvenient Truth, I realized that sustainability isn't merely limited to the purview of grassroots activists and researchers, but also larger private and public institutions."
At SFO, Robles and Urban Fabrick are helping projects meet their LEED v4 Gold or Platinum certification goals and providing innovative technology research services to many of the design teams for projects including the Consolidated Administration Campus and Long-Term Parking Garage No. 2.
LEED v4 is the newest and most challenging rating system administered by the U.S. Green Building Council, which includes credits that require manufacturers to submit Environmental Product Declarations (EPDs) or Health Product Declarations (HPDs) for their products. These third-party-verified documents communicate transparent information regarding the environmental and health impact of the products. Robles reviews these documents and guides design team members on procuring construction products that cause minimal harm to the environment and human health.
"You can kind of think of them as nutrition labels for building products," says Robles. "The goal isn't always to state that a product will have absolutely no negative impact to the environment or human health, but a general contractor or a building developer can make an informed decision about the products they specify and install into a project."
For Robles, the project represents a milestone in his own career, which began at Lang. At the liberal arts college, Robles took the course "What Is Energy?", which steered him down a professional path focused on reducing energy emissions. The class also taught him the importance of collaboration in creating sustainable solutions, which can range from policies and legislation to public health and organizational structures.
Robles hopes that the lessons gleaned from SFO will serve as a sustainable model for other airports globally as the United States and the rest of the world contend with more extreme weather events.
"This is just one of the many examples in which buildings can make the right impacts in serving building occupants without compromising the natural resources our future depends on," says Robles. "With these types of sustainability strategies, I hope that the building industry will continue to push their own boundaries in creating buildings that not only reduce their environmental impact but can also contribute positively to their local communities and regions."