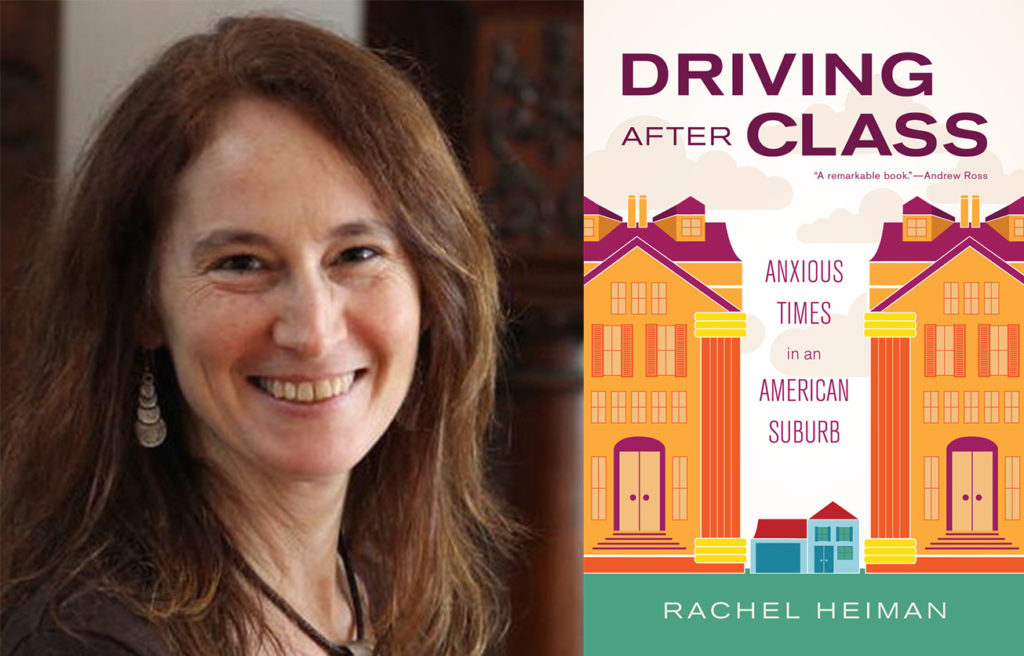 BPATS, Lang Faculty Member Rachel Heiman Awarded ACLS and Stanford Humanities Center Fellowships
Rachel Heiman, chair of the Urban Studies Program and coordinator of Prior Learning in the Bachelor's Program for Adults & Transfer Students, scored back-to-back achievements recently as she earned an American Council of Learned Societies (ACLS) 2018 Fellowship and a 2018-2019 External Faculty Fellowship from the Stanford Humanities Center.
Heiman, who is also associate professor of anthropology at the Schools of Public Engagement, was awarded the fellowships for her work, Retrofitting the American Dream: An Ethnography of Suburban Redesign. 
Peer reviewers selected the ACLS fellows from a pool of nearly 1,150 applicants. Awards range from $40,000 to $70,000, depending on the scholar's career stage, and support them for six to twelve months of full-time research and writing.
"The 2018 ACLS Fellows hail from more than 50 colleges and universities, including several for which this is the first time a member of their faculty has received an ACLS Fellowship," said Matthew Goldfeder, director of fellowship programs at ACLS. "Fellows were selected for their potential to make an original and significant contribution to knowledge, resulting from research on cultures, texts, and artifacts from antiquity to the present, in contexts around the world."
The Stanford Humanities Center offers approximately 25 residential fellowships for the academic year to Stanford and non-Stanford scholars at different career stages, giving them the opportunity to pursue their work in a supportive intellectual community.
In her research, Heiman focuses on the relationship between habits, sentiments, and spaces of everyday life and the volatility of cultural, political, and economic conditions. Her recently published book, Driving after Class: Anxious Times in an American Suburb (University of California Press, 2015) explores middle-class anxieties and suburban life in the United States during the economic boom of the late 1990s. Her previous book, The Global Middle Classes: Theorizing through Ethnography (School for Advanced Research Press, 2012) is a co-edited volume (with Carla Freeman & Mark Liechty) of ethnographic research on the middle classes from a global perspective.