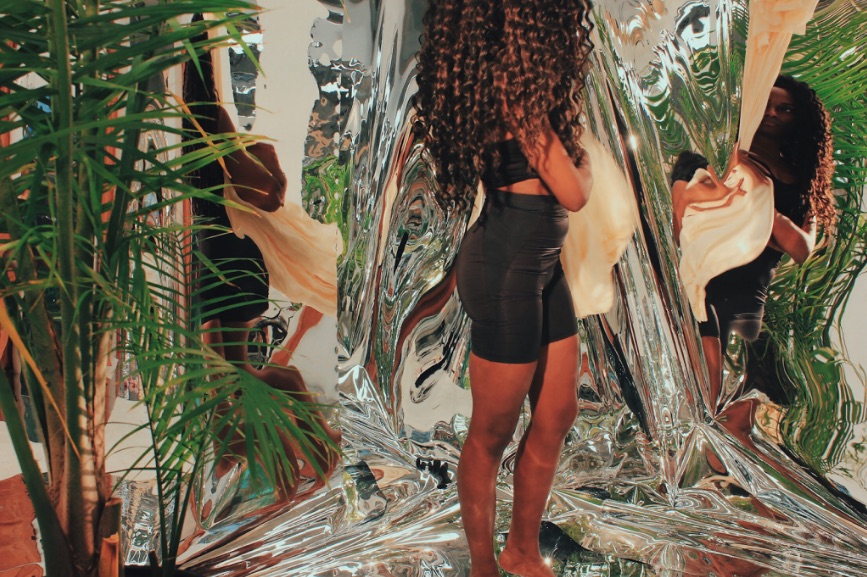 Parsons Fine Arts 2018 Thesis Exhibition, 'The Hybrid of Being,' On View at Westbeth
Parsons School of Design at The New School is hosts the MFA Fine Arts 2018 Thesis Exhibition, Hybrid of Being, at the Westbeth Gallery, April 20 to 28, noon-6 p.m. An opening reception for the exhibition will be held Thursday April 19, 6-9 p.m.
Curated by Kalia Brooks Nelson, Hybrid of Being showcases the work of graduating MFA Fine Arts students Manar Abdelmaaboud, Layo Bright, Shuyi Cao, Joshua Coates, Gal Cohen, Freddie Dessau, Amy Dos Santos, Sareh Imani, Paloma Jimenez, Paulina Kim Joo, Andrés Martínez Ruiz, Lisa McCleary, Seungkyung Oh, Rebecca Ou, Anna Parisi, Al Prexta, Tianyu Qiu, Kevin Quiles Bonilla, Andrew Sapala, Zac Spears, Scynge Xing, Shunran Xue, and Steven Yang.
"The artists in this show use the hybrid form to subvert concepts of singularity," according to a curator's statement.
Each artist takes a unique approach to representing the mixed parts that portray human reality more accurately. In so doing, their work helps the viewer understand how the exchange of materials and ideas become a currency by which new associations of subjective experience are formed. A myriad of themes are at play: the politics of nationality, race, labor, gender, and sexuality, that directly inform the way the human body appears in the world – as well as the relations of power that are inflicted upon it. The show also features artwork that evokes the faculties of the mind – memory, language, consciousness, and judgment – as they are informed through psychological events, social interaction, mundane objects, technology, education, and the built environment. The artists in this exhibition undermine the myth of essential unity to create space for new radical affiliations to develop in artistic practice, and cultural consciousness. This exhibition rests on the notion that difference creates a productive opportunity for disparate resources, techniques, and origins to discursively express the plurality of the human experience.