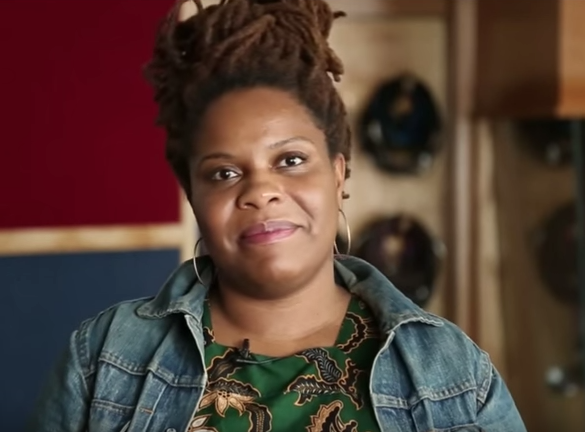 Rachel Kaadzi Ghansah, Culture and Media '06, Wins Pulitzer for Profile of Terrorist Dylann Roof
In 2016, Rachel Kaadzi Ghansah, Culture and Media '06, traveled to Charleston, S.C. where she spent three months talking to family members, friends, and former teachers of a 21-year-old man named Dylann Roof.
Prior to June 2015, Roof was an unremarkable figure—the last person one might expect to be the subject of a 9,000-word profile for GQ.
But then, he became one of the most reviled individuals in the country after he walked into a bible study at the historically black Emanuel African Methodist Episcopal Church in Charleston and murdered nine people. His motivation, it was soon discovered, was rooted in white supremacist ideology. In his manifesto, he described the shooting of unarmed African-American teenager Trayvon Martin in Florida as the moment that "truly awakened" him.
Ghansah, who revealed this and more in her intimate, searing portrait of Roof, recently took home a Pulitzer Prize for Feature Writing for the piece, which appeared in the August issue of GQ. In the story, "A Most American Terrorist: The Making of Dylann Roof," the Eugene Lang College alum covered Roof's federal trial and interviewed victims' family members and the people close to the him—"all in an effort to unlock what went into creating one of the coldest killers of our time," according to GQ.
Ghansah's Pulitzer Prize win comes with the announcement that she will be a visiting faculty member in the fall at Lang. Congrats to Rachel on the outstanding achievement!