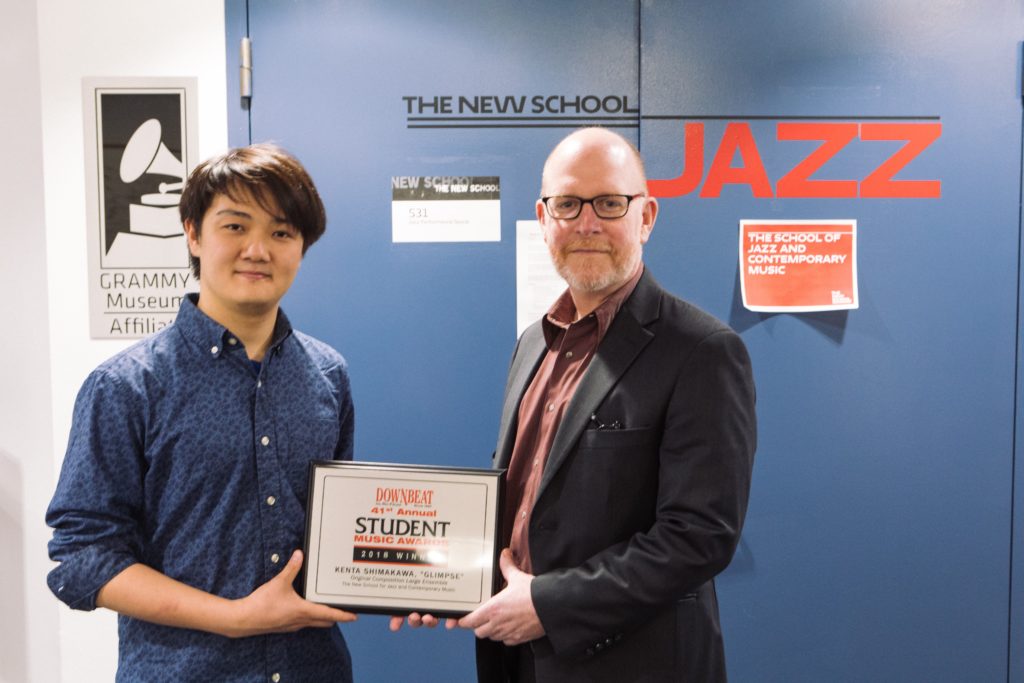 Kenta Shimakawa, Jazz '17, and Jamael Dean, Jazz '20, Win DownBeat Awards
DownBeat is one of the most trusted voices in the jazz industry, which means their annual awards are always a cause for celebration.
This year, Kenta Shimakawa, Jazz '17, won in the Original Large Ensemble Composition category, while Jamael Dean, Jazz '20, won in the Undergraduate College Outstanding Performance category for his work while he was a student at the Brubeck Institute.
Shimakawa's winning piece, "Glimpse," was originally composed for his senior recital and combines all of his musical influences since moving to New York City. He joins an accomplished list of School of Jazz students, faculty, and alumni who have been recognized by Downbeat, such as Jane Ira Bloom, Mary Halvorson, and Andrew Cyrille, among others.
"The New School was monumental in shaping the sound and concept behind the piece," he says. "It's an accurate depiction of my artistic vision, and it wouldn't be what it is today if I hadn't met my peers and mentors at The New School."
He is now in the process of wrapping up two albums—including one as a member of TinderGodz, a self-described "jazz-metal-meme" band comprised of his peers from School of Jazz.