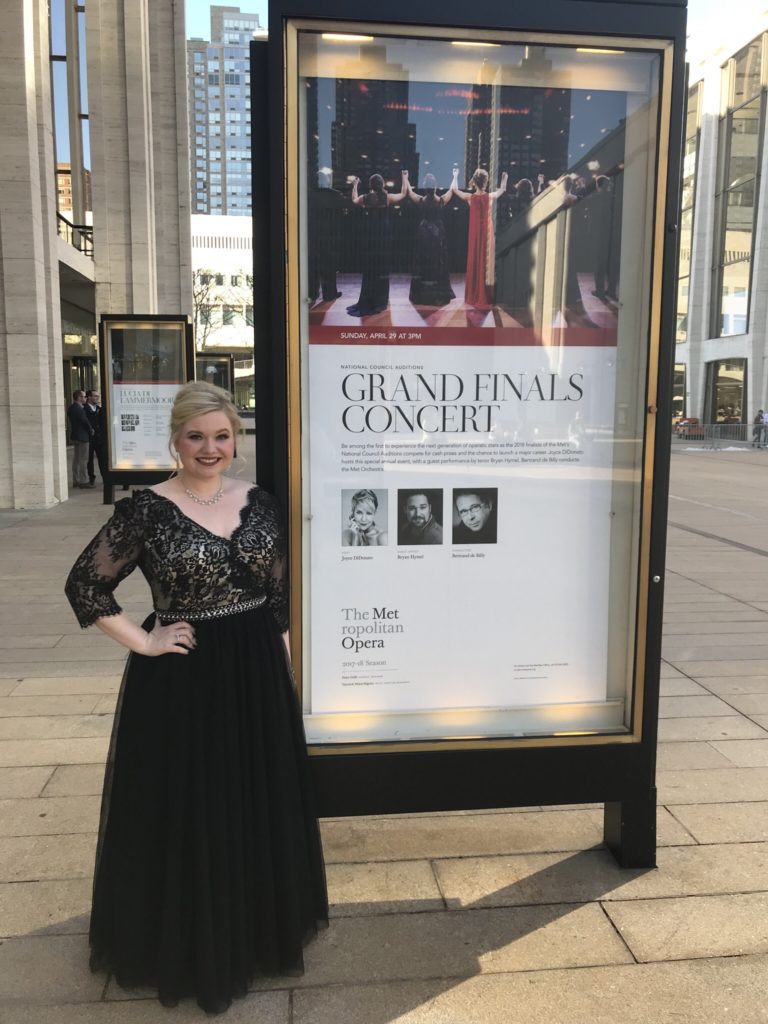 Mannes School of Music Opera Singers Shine at Competitions
After graduating from the renowned Opera program at Mannes School of Music, alums have forged successful careers punctuated by award-winning performances at prestigious opera competitions.
This year is no exception, as current students and graduates excelled in the Gerda Lissner Foundation Awards, Liederkranz Foundation Awards, and the Metropolitan Opera National Council Auditions, the most competitive opera competition in the country.
Courtney Johnson won the first prize at the Gerda Lissner Awards, with Jaeman Yoon winning second prize, Cesar Delgado winning third prize, and Chonghwa Kim and Pavel Suliandziga winning Encouragement prizes. Additionally, Hyona Kim won second prize in the Wagnerian Division of the Liederkranz Foundation Awards, and Danielle Beckvermit and Emily Misch were both finalists in the Met Opera's National Council Auditions.
"Making it to the finals means that I have a real chance at a career, and that the Met believes in me," says Beckvermit. "With the help of the amazing faculty at Mannes, I've developed into a young artist who is ready for the next step."
Beckvermit, who made her debut at Carnegie Hall this month, will join the Minnesota Opera's Resident Artist Program in the fall.