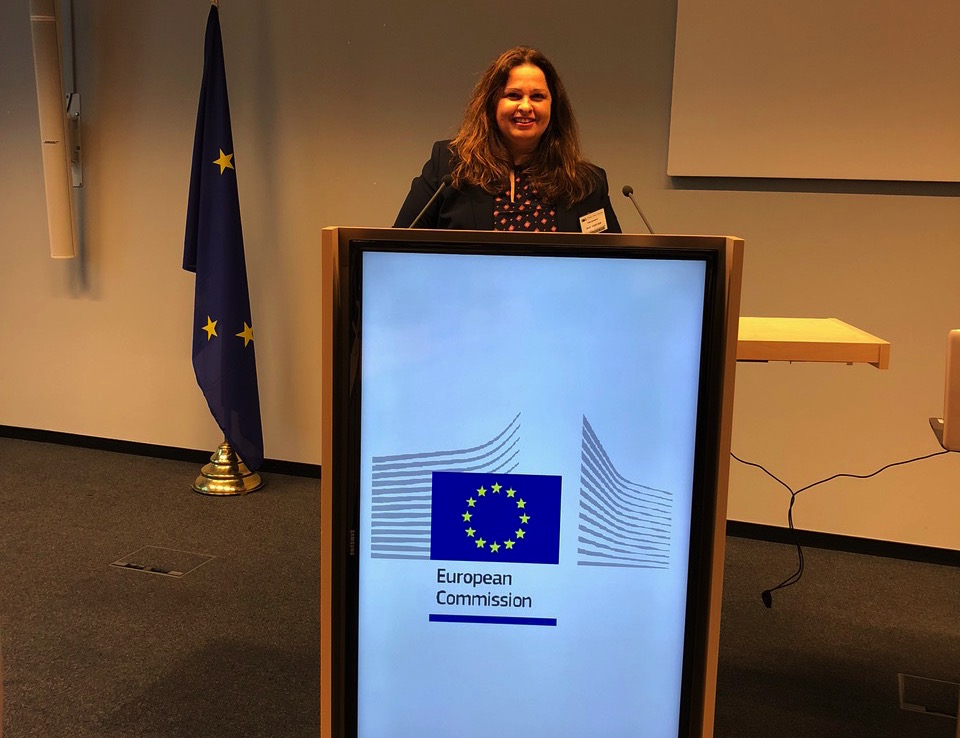 Maya Georgieva, Director of Digital Learning, Talks the Future of Learning at the European Union
As the Director of Digital Learning at The New School, Maya Georgieva leads innovation in the design of digital and immersive education. She joined the effort in the establishment of the XReality Center, a new research center created to advance the study and design of emerging technologies in the field of virtual, augmented, and mixed realities.
Georgieva's experience and expertise lead to the invitation to speak at a joint session of the European Commission, Directorate-General for Communication Networks, Content and Technology in Brussels recently.
In her talk, "The Future of Learning is Immersive", Georgieva delved into the next generation of learning:  "XR presents a provocation and an opportunity for education, transforming our relationship to technology and dramatically expanding the learning environment."
The talk focused on emerging practices in immersive learning and its pedagogical foundations.
"XR is empowering faculty and students as creators, exploring new forms of storytelling, " she adds. "These new technologies are more than training and problem-solving tools; students will invent new forms of interactive narratives with rich meanings that will transform our understanding and experience of the world. Inhabiting these mixed-reality worlds will create opportunities for co-presence and co-creation. The future of XR is in collaborative platforms for learning, work and play."
The session was followed by a conversation with policymakers on the impact of XR on learning, content, access, accessibility, and standards.
Georgieva leads the design of learning, interactive and social experiences for students, faculty through workshops, hackathons, design thinking sessions, seminars, and conferences. She recently spoke at SXSW in a talk, "The Future Of Learning: Convergence of VR, AR, and AI".
She is also the co-founder of Digital Bodies — Immersive Learning. On the site, she writes on trends in higher education with a focus on digital strategy and innovation, learning design, immersive learning, XR, and EdTech startups.