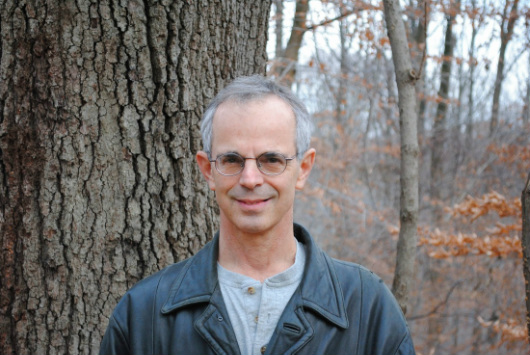 The New School Mourns the Loss of NSSR Faculty Member Jeremy Safran
The New School community was shocked and saddened to learn of the tragic death of Jeremy Safran, a professor of psychology and former co-chair of the Department of Psychology at The New School for Social Research.
An internationally renowned psychotherapist, Jeremy was deeply respected and admired by The New School community and his colleagues throughout the psychology profession for his work and research on psychoanalytic theory and practice. Joining The New School faculty in 1993, shortly after the American Psychological Association (APA) placed the university's Clinical Psychology Program on probation, Jeremy quickly ascended to the role of director of clinical studies and later chair of the department.
"Jeremy's contributions to the Department and to the field of psychotherapy research cannot be underestimated," William Hirst, Malcolm B. Smith professor and co-chair of psychology at NSSR, said. "With characteristic energy and determination, he worked not only to move the Clinical Psychology Program to full accreditation, but to make it the vibrant, respected program it is today. He was a brilliant mentor to many students and an inspired instructor."
During his tenure at the university, Jeremy established a training facility at Beth Israel Medical Center, the low-cost New School Psychotherapy Research Program, and the Sándor Ferenczi Center.
Jeremy's stellar reputation extended beyond The New School's Greenwich Village campus. Joining forces with Les Greenberg, he provided the theoretical foundations for Emotion-Focused Therapy, a form of therapy that focuses on adult relationships and bonding. He was also a preeminent psychotherapy researcher, studying the processes underlying rupture and repair in therapeutic alliances. A prolific author, he wrote or edited eight books, published a large number of articles and chapters, and developed for the APA a series of training DVDs. He also wrote insightfully about Buddhism and psychoanalysis and on critical approaches to psychology.
In recognition of his contributions, the Society for Psychotherapy Research awarded him their Distinguished Research Career Award and Division 39 of the APA honored him with the Award for Distinguished Contributions to Psychotherapy Research. He also served as president of the International Association for Relational Psychoanalysis and Psychotherapy.
The New School community extend its condolences to his family.