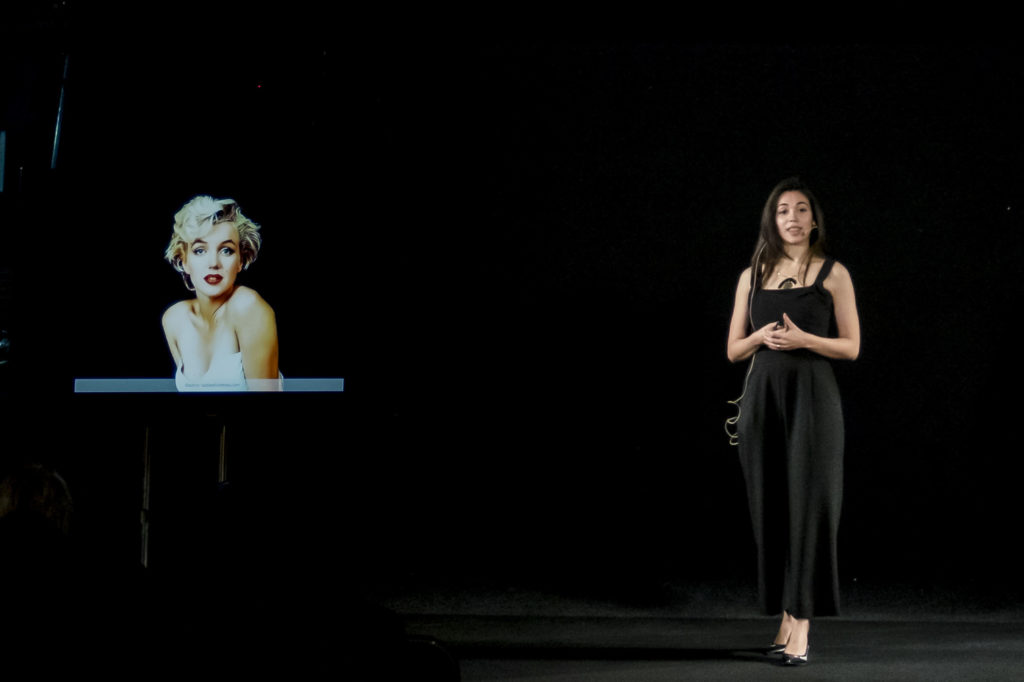 Global Executive MS Alums Share Human-Centered Design Thinking Strategies at Parsons Paris
Allison Silver is a legal designer. If her job title sounds like a mash-up of wildly different careers, that's because it is. Silver applies design thinking to her job as a practicing attorney, creating presentations, teaching "soft skills" workshops to fellow attorneys, and starting a design studio focused on applying human-centered approaches to legal challenges.
Silver, who developed her interest in legal design in the Global Executive MS in Strategic Design and Management (GEMS) program at Parsons School of Design, shared her perspective at the recent Nth Degree event Transform the World Through Strategic Design at Parsons Paris, which featured graduates from the inaugural GEMS cohort. The Nth Degree Series is a curated series of events featuring thinkers, visionaries, and creators who redefine the cutting edge.
Moderated by Melissa Rancourt, academic director of GEMS, the event was a platform for Silver and her classmates to share methods for leading transformation through strategic design while engaging with opportunities and issues connected to the current social, industrial, and economic landscapes. Speakers discussed a broad range of topics—workplace innovation, legal practice, sustainable fashion, climate change, work health balance, culture, and interior design—and how these phenomena can foster social betterment in contemporary business settings.
Silver's talk focused on how design thinking can be applied to the legal field.
"We need to teach lawyers empathy and iteration and rapid prototyping, which will create a better sense of current issues and humanize the legal experience," said Silver. "We need to promote a freedom to fail, so that legal practitioners can test solutions in real time, rather than in a vacuum."
Marina Terteryan, a GEMS alum, discussed the physical damage caused by working at a desk and the app she created, The Sitting Duck, to address the issue. The app encourages ergonomic postures through a chat bot "that messages people about customized ways of working based on their desk setup, job, and work style," she said.
"More than that, The Sitting Duck is a tool for self-awareness, to help us understand how we work and to allow us to adopt better habits," she added. "It uses techniques of behavioral science to provide information in a meaningful way."
Like Silver and Terteryan, many GEMS graduates are addressing social issues – a hallmark of The New School's unique design-led approach to education. Recently Parsons alumni Jack Burns and Ali VanOverbeke launched Genusee, an eyewear brand that makes glasses from plastic water bottles left over from the Flint, Michigan, Water crisis, while The New School's Impact Entrepreneurship Initiative gave students enrolled in the Venture Lab course the chance to sell their ideas and receive constructive feedback from New York City–based socially engaged entrepreneurs.