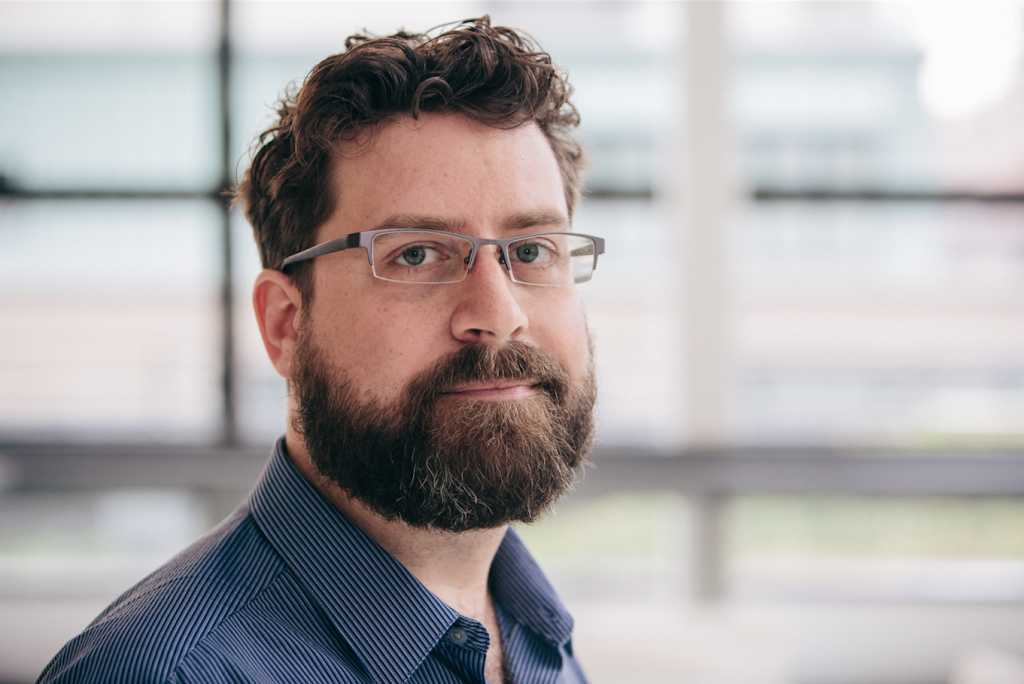 Media Studies' Peter Asaro Helps Put an End to Google's Contract for a Controversial Pentagon AI Imaging Program
Earlier this year, Peter Asaro, associate professor of Media Studies at The New School, co-wrote an open letter in support of Google employees protesting their company's decision to provide artificial intelligence technology to the Department of Defense for a controversial drone AI imaging program known as Project Maven.
Echoing the concerns of the employees, Asaro warned of a future in which AI is used to create lethal weapons that would then decide to kill completely free of human control.
Following intense backlash, Google will not seek another contract for its work on the program after its current contract expires. Additionally, the company plans to unveil new ethical principles about its use of AI.
Google's change of heart represents a victory for the company's employees and activists, including Asaro, who are involved in the international robot arms control movement.
"We agree with and support those employees and we are joined by [hundreds] of academic researchers who study digital technologies," Asaro and the co-authors of the letter, Lucy Suchman and Lilly Irani, wrote in a Guardian op-ed. "We support their demand that Google terminates its contract with the US Department of Defense (DoD), that the company commit not to weaponize the personal data they collect, or support the development of autonomous weapons. We also urge their executives to join other artificial intelligence (AI) and robotics researchers and technology executives in supporting an international treaty to prohibit autonomous weapon systems."
The letter earned the signatures of hundreds of academics and researchers, including New School faculty members Maya Wiley, Shannon Mattern, Trebor Scholz, and Claire Potter.
Asaro is one of the leading figures on the study of the ethics of AI. His current research focuses on the social, cultural, political, legal and ethical dimensions of military robotics and UAV drones from a perspective that combines media theory with science and technology studies. In 2015, he received a $116,000 grant from the Future of Life Institute, funded by billionaire business magnate and inventor Elon Musk, to study potential threats posed by robots.