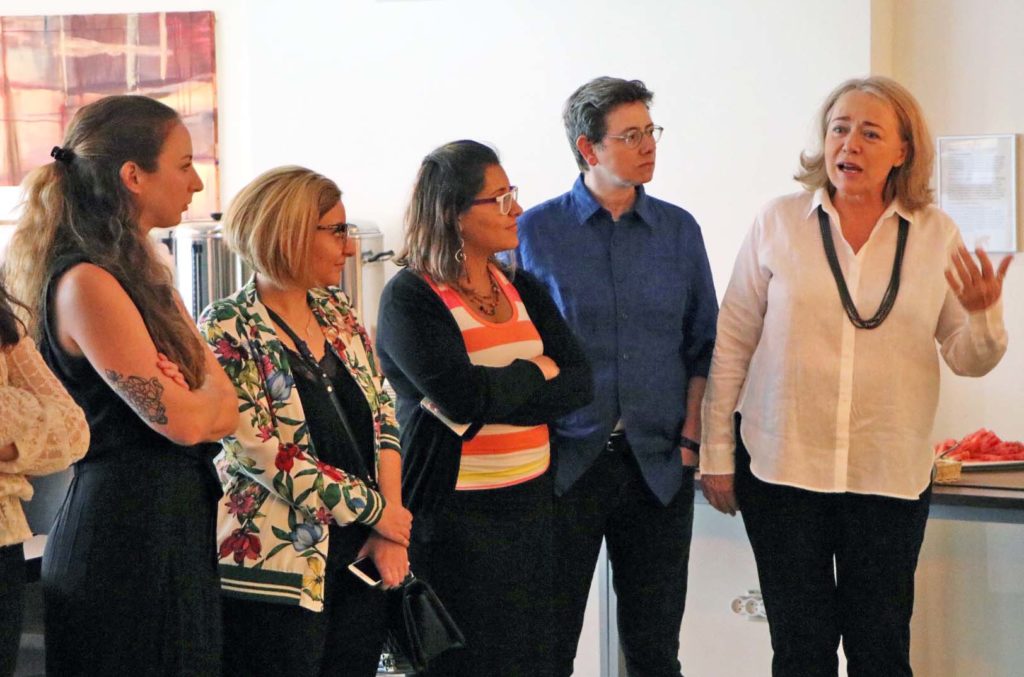 2018 Democracy and Diversity Institute in Poland Explores Social and Political Forces Impacting Democracy
As the battle over the Supreme Court nomination begins in the United States, and as protestors take to the streets in Poland against the ruling Law and Justice Party's (PiS) move to dismantle the country's independent judiciary, New School faculty members and students from 13 countries are discussing a pressing topic: the precarious position of democracy around the world today.
The discussion is part of The New School's Transregional Center for Democratic Studies (TCDS) 27th annual Democracy and Diversity Institute in Wrocław, Poland.
Reflecting The New School's tradition of scholarly excellence, civic engagement, and connection to the global community, distinguished members of The New School's faculty — Elzbieta Matynia, TCDS director; James Dodd, professor of philosophy; Claire Potter, professor of history; and Agnes Heller, professor Emerita in philosophy — are meeting with 30 international students to explore social and political forces that have facilitated the emergence of a striking phenomenon: the transition from democracy.
""The Democratic project everywhere is in an extremely precarious state," said Elzbieta Matynia, who directs TCDS. "It is in response to this new, disturbing, and often unpredictable political environment, that the theme of this summer's Institute is Shifting Ground: The Politics of Fiction & Reality Today."
The Democracy & Diversity Institute, organized annually by TCDS, is a intimate international forum for lively and rigorous debate on critical issues of democratic life, offering an interdisciplinary, comparative, and highly interactive approach to the social, political, and cultural challenges facing today's world. TCSD celebrated the 25th anniversary of the Democracy and Diversity Institute in 2016.