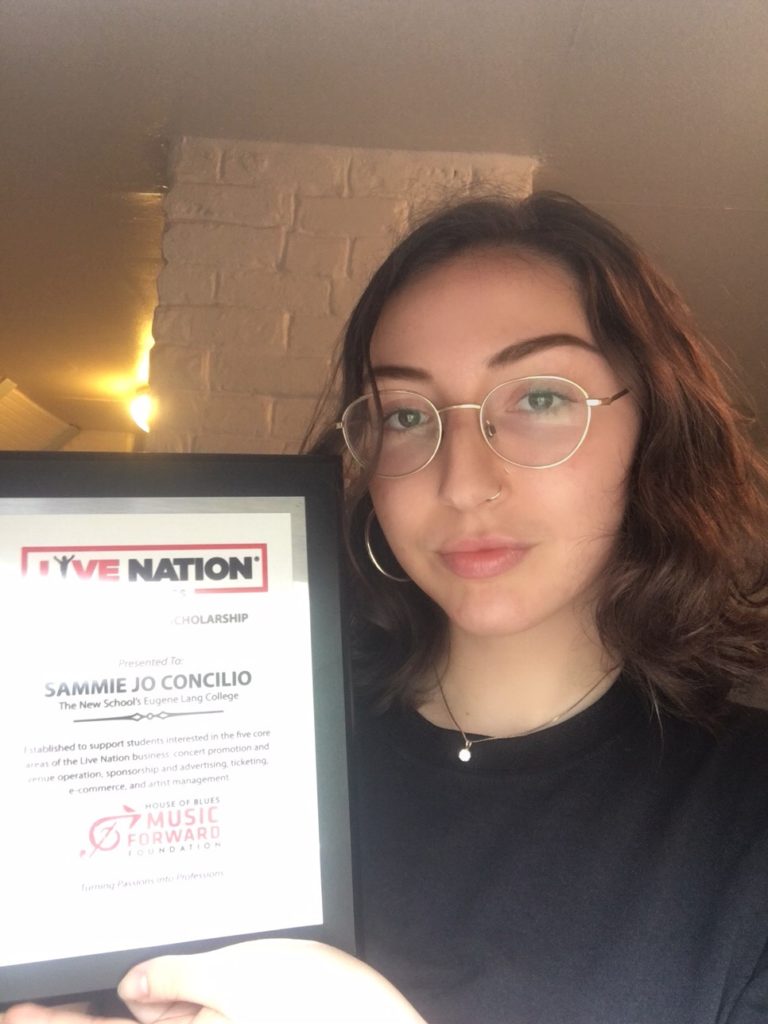 Eugene Lang Student Sammie Concilio Wins Live Nation Scholarship to Pursue Music Business
More than 200 students applied for a scholarship from Live Nation.
Sammie Concilio, Culture and Media '19, was one of three students to win the award.
She will receive $10,000 this year, which was awarded in partnership with Live Nation — the international entertainment company that produces concerts, manages artists, and sells tickets — and House of Blues Music Forward Foundation.
"Receiving this award validates all the work I've put into charting both my college and professional pathways," says Concilio. "It's an incredible source of encouragement to continue deeply engaging in both schoolwork and outside work, despite how challenging it can sometimes be to balance both."
The scholarship is for music business, a field Concilio hopes to pursue after graduation. She credits her time at Lang and The New School with being instrumental in her success.
"The New School has afforded me the flexibility to engage in real-world work while still finishing an undergraduate degree," she says. "New York is a major city in the industry, ripe with career possibilities, and I've felt very encouraged by my professors and advisors to find their connections to my coursework."