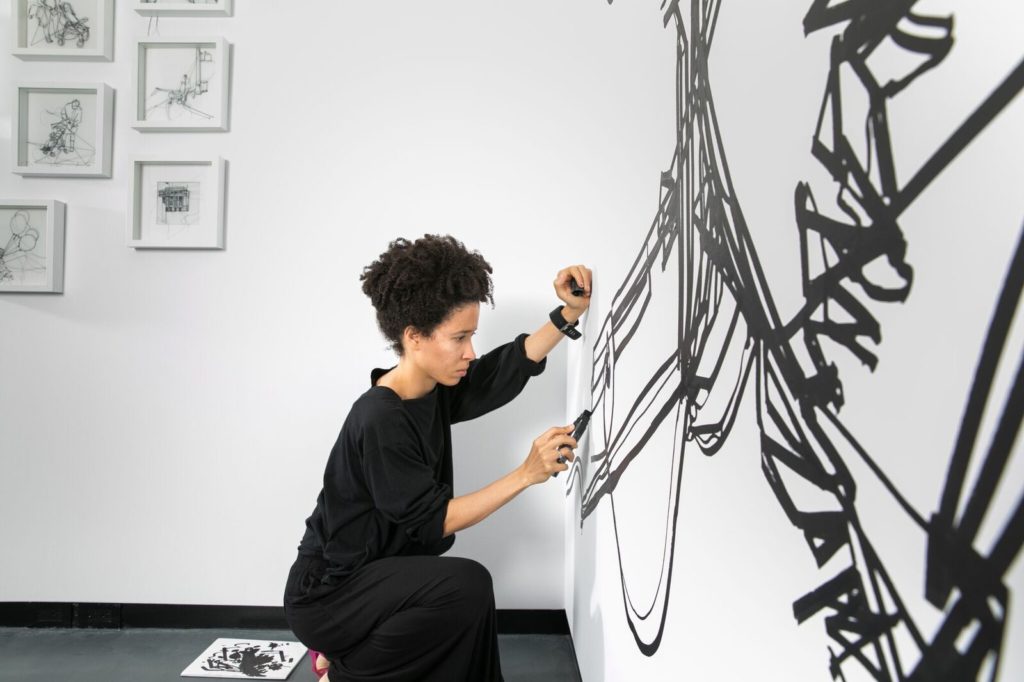 Parsons Alum Leslie Jiménez Presents First Solo Exhibition at Sugar Hill Children's Museum
Moments from Leslie Jiménez' life in Washington Heights are at play in delicate threads, 3-D line drawings, and beauty let loose from detail in an exhibition at the Sugar Hill Children's Museum of Art and Storytelling in Harlem.
Catch the Light! features framed drawings, hand-painted murals, and a glass sculptor installation by the Parsons School of Design alum, multi-disciplinary artist, and museum educator, who earned a BFA Fine Arts from the leading art and design school in 2014.
It is on view June 28 through September 9.
"It has been an honor to have Leslie Jimenez as our artist-in-residence this year as her work truly reflects the spirit of curiosity and exploration of cultural identity through art and storytelling, that are central to the Museum's mission," says Lauren Kelley, Directora and Chief Curator, Sugar Hill Children's Museum of Art and Storytelling. "Leslie is a gifted artist and Catch the Light! is a celebration of our year-long creative partnership which will have a lasting impact on both the Museum and the entire Sugar Hill Community."
The exhibition is the culmination of Jiménez' residency at the museum. It it, she uses carefully crafted lines to represent labor and care. Her Humble Heroes series is a collection of hand-stitched drawings illustrating the women and caregivers in her life, while her 3-D line drawings depict a neighbor guiding a child to school and a woman pushing a stroller, among other scenes.
Jiménez graduated from the prestigious Altos de Chavón School of Design, in the Dominican Republic, and was awarded a full scholarship to attend Parsons.