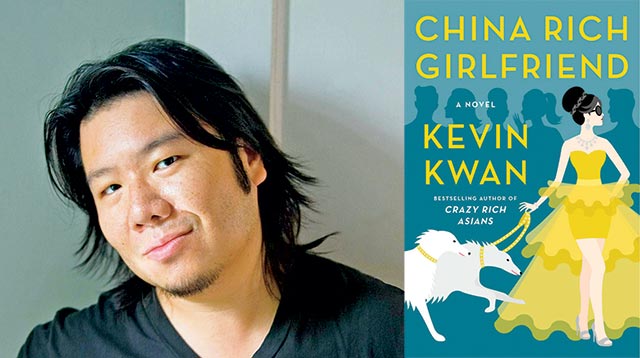 Kevin Kwan, BFA Photography, Sees His Characters Come to Life in 'Crazy Rich Asians' Film
In 2013, Kevin Kwan became a best-selling author with the release of Crazy Rich Asians, a book about the hyper-wealthy families of Singapore (China Rich Girlfriend is the second in the series, and Rich People Problems is the third) and their lavish lifestyles.
Now, Kwan, BFA Photography, is seeing his characters come to life on the big screen in a film adaptation of his books — the first time a major Hollywood studio has made a movie with all-Asian cast in 20 years. The film comes out in theaters this week.
With its vivid descriptions the sprawling mansions and exotic getaways, Crazy Rich Asians offers a glimpse into an otherwise exclusive way of life that many, especially those in Western cultures, aren't aware actually exists. In that sense, the books — and by extension, the film — isn't intended to glorify Singapore's one percent, Kwan says; rather, it's meant to "demystify a culture and people."
"It blows my mind. It really does," the Parsons School of Design alum told Refinery29 recently, referring to the cultural impact of his books. "I think I'm part of a larger movement of this consciousness and the need for proper representation in our society. I'm so honored to have been a part of this. I really hope that the projects really inspire more creative people to come out of these places, and for more people to reveal their cultures and their world."
Born in Singapore to an established Chinese family, he later moved to Manhattan to attend Parsons. In New York, he worked for Interview Magazine, Martha Stewart Living, and the design firm M&Co. In 2000, Kwan established his own creative studio, clients of which included Ted.com, Museum of Modern Art, and The New York Times.