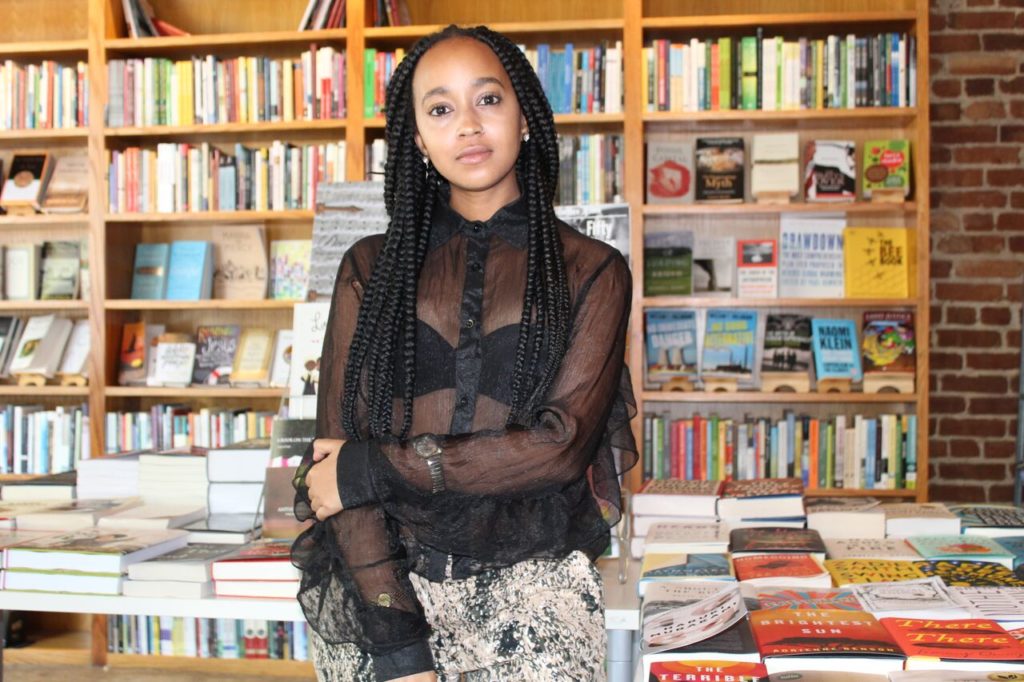 Zewiditu Ruffin, Lang '12, Releases New Audiobook Focused on Mental Health
After Zewiditu Ruffin, Liberal Arts '12, was diagnosed with anxiety and depression, she journaled her thoughts about the disorders and how they impacted her. Then she decided to challenge herself by sharing her thoughts with others, leading to the creation of her audiobook, Zewidituisms: X.
"If I hadn't been going through a life crisis, turning 30 and figuring out who I am, I would not have created this audiobook," says Ruffin. "I began a conversation about mental health on my audiobook, discussing my personal journey and I'd really like to build with that. In my community, black and brown people, we have not been accustomed to talking about our feelings, particularly in public."
Ruffin also credits her time at Eugene Lang College with helping her evolve as a writer. There, she was able to study under professors including Zisan Ugurlu, Colette Brookes, Jennifer Firestone, and the late Neil Gordon, who challenged and brought the best out of her.
"I learned so many valuable lessons at Lang," she says, "but what I appreciate most is being able to create my own lane in a society that says you've got to be/you should be this or that in order to be successful."